HENRY WINKLER                                RON PERLMAN

           I TOOK A SELFIE OF ME ON THE RADIO LAST NIGHT              TALKING TO THE WITCH DOCTOR
                                                                                                                    ABOUT BRINGING BACK THE DX
                                           

      Loren Coleman big foot museum              smith and wesson  500                          Joe Wooten (steve miller)

                HERE I AM AT AGE 14                            Me in Germany                          JEFF FOXWORTHY

                          Martina McBride                                         Dave Perewitz ( The best damn motorcycle builder )
ATTENTION DX STATIONS:                   
    

Please call us by numbers, people that can't count don't acknowledge them.
If a station is rude and don't wait their turn don't acknowledge them .
IF YOUR USING 100 watts on 20m with a DIPOLE. THATS QRP ! :)
All I am asking is give the little guy a chance please.
Too those stations in my log, Thank you for your time. 73s
HERE I AM 13 YEARS OLD AT MY FIRST FIELD DAY AT TURKEY HILL 1981
I started out in cb when I was 11 and then I moved to another town
where I met my friend bob ka1dza (my elmer),who convinced and helped me get my novice ticket in 1981,
got my general 1 year later passing it at the fcc office in boston, Then finally got my extra ticket.
I AM AN ETA INTERNATIONAL MEMBER

I have my AMATEUR EXTRA CLASS license and passed the 20 WPM CODE
i am a CERTIFIED ELECTRONIC TECHNICIAN (CET)
A MOTOROLA CERTIFIED JOURNEYMAN TECHNICIAN (USMSS)
A CERTIFIED JOURNEYMAN ELECTRONIC TECH WC TRN
A SENIOR WIRELESS COMMUNICATIONS ELECTRONICS TECHNICIAN
I HAVE THE GENERAL RADIO OPERATORS LICENCE (GROL)
I also have my GMRS license ( WQLJ332 )
  I am a volunteer Examineer,I believe in giving back to a hobby that i love.
I was in the ARMY for 8 years , 4 of those years I lived in germany,
While living in germany I had the call sign DA1CS.
I miss all my friends there, they treated me like family, especially
my friends Jurgen DL1NBR and Otto DK2DU

               KING RICHARDS FAIRE                               Josh Turner

The bavarian film studio in germany,
this is falcor from the neverending story                                            Trace Adkins
CHECK OUT MY HOMEPAGE ->>> www.qsl.net/ka1jbe
                                                             
                 
I am real lucky,I love the hobby and fix two-way equipment as a job for 25 years
Email me at ka1jbe@hotmail.com with comments or questions..
If your a station dx or stateside that needs massachusetts,
I will be glad to setup a sked with you.

                  Ron White.......a funny bastard                                Steve Holy - check out his music
   
                         operating at the ARRL HQ's                                   My son and a lost tortuise
                                                    Below i am at the hof border in checkoslavakia

                      Lou Ferigno  ( The Hulk)                                                  REO SPEEDWAGON
                                          LYNYRD SKYNYRD                                                                                                
   
                                                                            
                                                                  THE SONS OF ANARCHY
    
                                    THEO ROSSI                                                                    KIM COATES

                                          KIM COATES                              MARK BOONE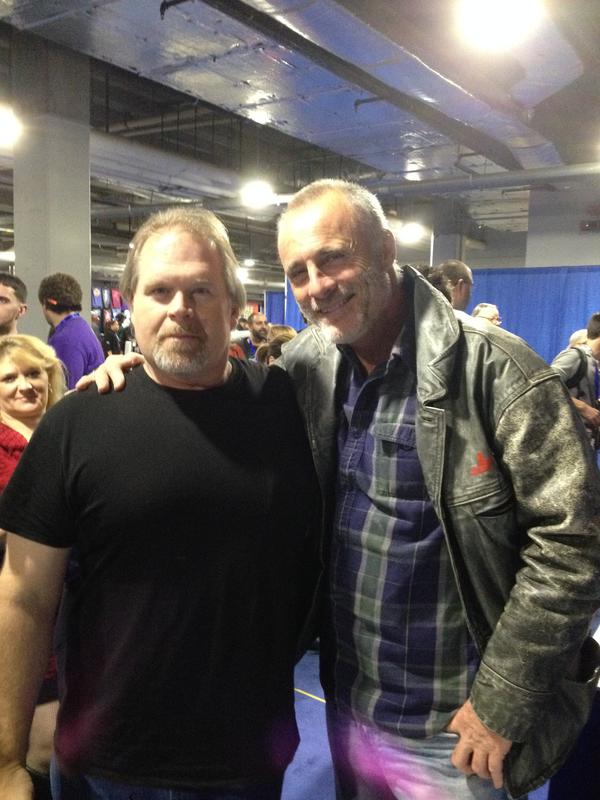 AMILIO REVERA                         RYAN HURST                  TIM MURPHY        
                            CLICK ON THE  CERTIFICATES BELOW TO SEE THEM
      MUSEUM SHIP    13 COLONIES          RT66 ON AIR

           ARRL HQ         13 COLONIES K2H 2015