I'm currently  operating  from an antenna restricted location at my summer home in Sewell, New Jersey,  FM29ks. My primary modes of operation are HF DX, HF Digital modes, and  satellite. The 'show map' view show's my current location I'm operating from. My FCC mailing address is my summer home in NJ.
For HF DX, and HF Digital modes I'm running a Elecraft K line along with a Flex VU5K, into a trapped dipole up 16m.  For software I use the DXLab suite of  radio control, DXing, and logging software.  For the Satellites, I'm using the Flex VU5K, and Icom 9100 at my station, portable ops are with the Icom 9100.  I run my satellite operations under SatPC32 control, using the KE9NS ver of PowerSDR 2.7.2, along with FlexSATPC .  
 My overall DX from all locations is 330/289(8 confirmed by eQSL), 7 band DXCC, mostly verified via LoTW. 
Member of  AMSAT, ARRL, W4FPC, SCARA, and SJDXA
                                                   A picture of my shack at my home in  Sewell, NJ.....
                             Here are a couple of pictures of my small scale antenna farm at this  NJ location....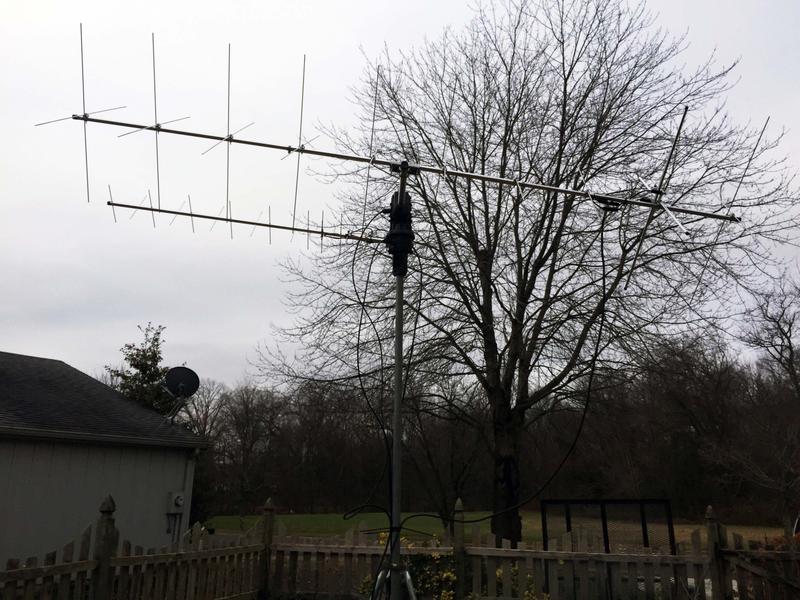 Close up of Radio's.....
                    Complete and ready to go Elecraft K3/0-mini remote control system.....
                                   Picture of my developing shack at my Palm Coast Florida winter home....
                                       Satellite antenna system at my Florida home      
    Picture of the tempory 43' vertical mounted on my dock over salt water at my winter home
                                               Picture of my Ocean City NJ remote shack setup
Before I sold this property and retired, here is a picture of my shack that was  at my OceanView NJ location, along with some of my antennas there before I  downsized.....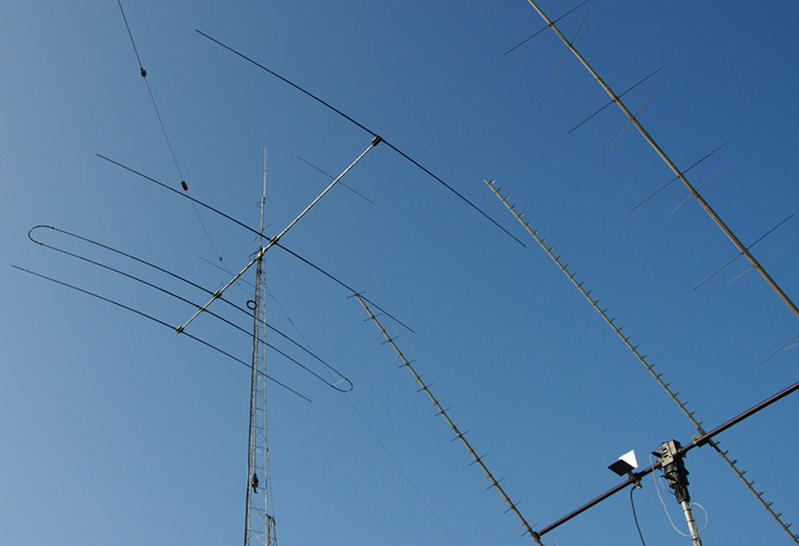 One of my all time favorite modes of operation is  satellite. My bio picture was taken at the Eastcoast VHF convention a few years ago while manning the AMSAT booth. I work the AMSAT booth a few hours a day at Dayton every year. Stop by and say hi. The picture below is me with a group of Houston Texas area satellite operators working an FM bird from a restaurant parking lot  in Houston around 2005. Before I retired, I used to travel quite a bit for work, and would visit with sat ops around the country. In the pictures  are on the left N5AFV, KK5DO, KB2M, in the right side picture far right, K5OE. All well known satellite operators.
Thanks for working me.... 
 73 Jeff kb2m