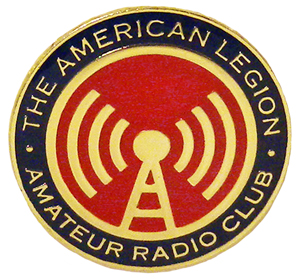 Running a Yeasu 450AT to a Carolina Windom 80 Compact about 100' up in the trees.
Sometimes on my Buddipole. Plan to do some offgrid work while camping. Just started working digital FSK with Digipan 2.0and FLDigi with a HP 2000 laptop. Expect to take my rig on the road and use a Buddipole while RV camping. I use an ICOM IC208H VHF/UHF FM tranceiver with a Diamond HP770HB antenna mounted on the rear door of the Roadtrek. The swivel mount has saved the antenna several times from low hanging branches. Thinking of getting a mobile HF rig....
Enjoy photography, travel, sailing, gardening.
Currently working on making my ham shack totally off the grid 24/7 with a solar panel and wind generator making the power.
Will also be making my ham shack portable/mobile in my Roadtrek motorhome. I am a member of ARRL, Board Member of Calvert Amateur Radio Association, Vice President of Drum Point Radio Club and am active with ARES and RACES. We are currently working on a countywide digital network for off internet email for emcomm. Field Day at the Calvert Marine Museum at Solomons, MD. New member of PODXS 070 Club. Member # 1692. More boring stuff: Served in the Marine Corps from '61 through '66, first in Drum and Bugle Corps then as a radio repairman (HF/VHF/Microwave). Left Marines and worked for IBM as customer engineer on mainframe computers (System 360 and 370) at places like NSA Fort Meadeand NASA Goddard Space Center, MD. Was at GSFC when Neil Armstrong landed on the moon!! What a great night that was. Got tired of the Beltway and went to forestry school. Worked for Weyerhaeuser Co and Corps of Engineers in AR before moving back east to MD and got a nursing degree. Worked in Med/Surg nursing for 17 years til I retired in '07. Somewhere along the way I joined the AF Reserves and put in another 20 years and retired as MSGT in '03. Now I'm having fun camping in my Roadtrek Class B motorhome. Spend a couple months in FL or warm places in winter and head to Maine or Nova Scotia or places cool in summer. Hope to chat with you on PSK31. I plan to hang out on 20 meters a lot. If you need Calvert County or Maryland, email me for a sked. I'll try to help you out.
script tags are not allowed.
script tags are not allowed.
script tags are not allowed.