I generally run 10 Watts SSB voice from a nifty new Ten-Tec Argonaut VI QRP rig, or 5 watts PSK:
On 10 meters, I run into a W7WKB-type Super Sloper -- a simple 2 element, full-wave wire beam described in a 1995 article in QST:
10 meters is my favorite band; I may be the only Colorado member of the famous Martini and Margarita 10-10 Chapter in Georgia. On 6 meters, I run the 5 watts from an FT-817 into a PAR Electronics Stressed Moxon, which works perfectly like all other products from PAR Electronics:
On 12-75 meters I run into a "Cobra Junior" multiband wire at around 40 feet: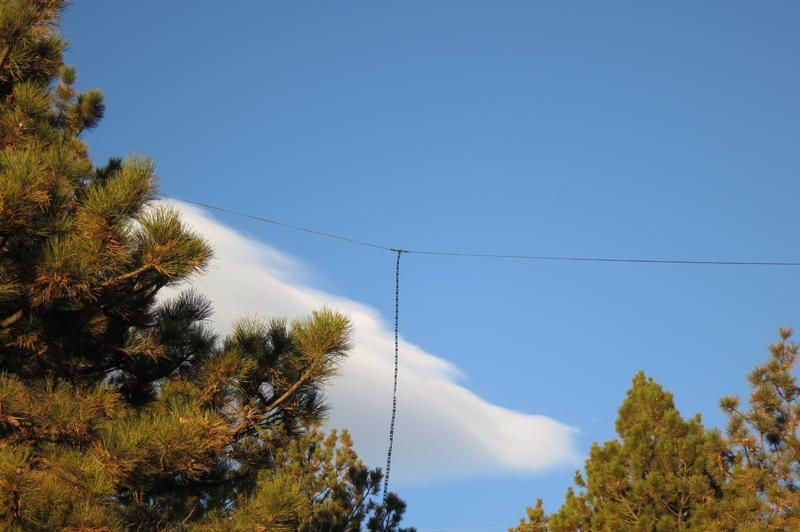 The flea power gets to you from my home 300 feet up a steep Rocky Mountain foothill that slopes to the East, accounting for the low launch angle needed to reach many of you.
I'll send you a beautful full color QSL card if you mail a QSL card or request to me from a US address.