Hi, I'm John, KD8DVR.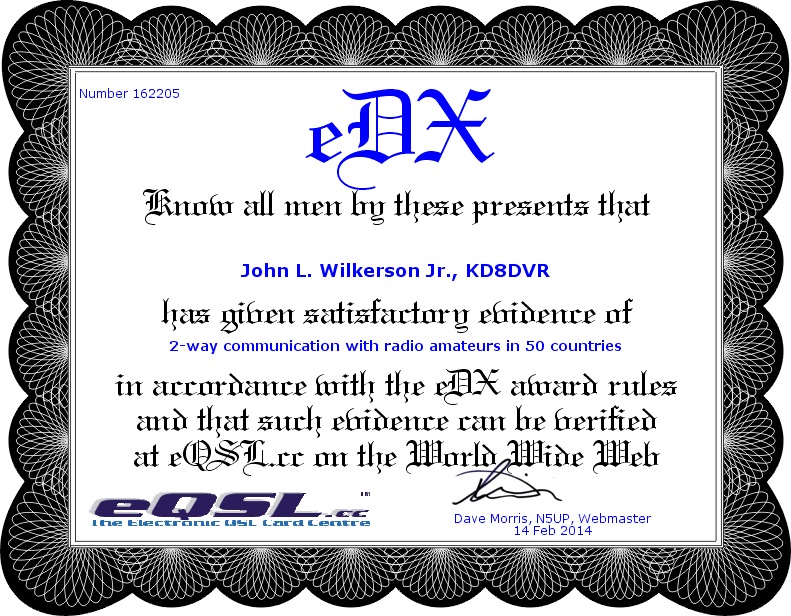 My interests and capabilities are:
2 meter, 70 cm, and 1.25M FM
PSK31
SSTV
FM Satellites
VHF D-STAR
HF Phone
I have D-STAR Capability on VHF only. I am not active on D-star, however, due to bad conduct on a local system.
My Echolink Node: 392745 operates on 223.440 DPLL 023 on a part time basis.
I live in the North side of Columbus, Ohio in the Polaris Area.
My blog is located at:http://kd8dvr.blogspot.com/
---