I usually go by Roman. I live in southeastern Ohio, just west of the City of Athens, and have been in the public safety field since 2001. I have been involved in public safety radio systems for more than 10 years.
At home, I'm now running an Elecraft K3s with a Heil Proset IC. The amplifier is an Ameritron AL-811HD or an Ameritron ALS-600 (not pictured) with an LDG 1000ATProII tuner. I use the HRD software package for normal logging and N1MM+ for contest logging.
I'm antenna restricted here, so I hide my wire antennas in the trees behind my house. I'm currently using a triband (10m-15m-20m) N4GG 2-element wire array at a height of 50 feet. It works as two phased verticals on 10, 15, and 20 meters, and it works as a dipole on 40 meters. The tuner will make it work 6, 12, 17, and 80 meters as well.
I love DX communications. I'm working on my 5-band DXCC and 5-band WAS awards, all via LoTW.
I'm n
ow actively involved in the Summits On The Air (SOTA) program. I use an Icom 706MkIIG radio, powered by a SLA battery. My SOTA antenna is a homebrew link dipole for 15, 20, and 40 meters. I hang the dipole from trees on the summit or use a telescoping mast if there aren't any trees on the summit (that isn't usually a problem here in Ohio).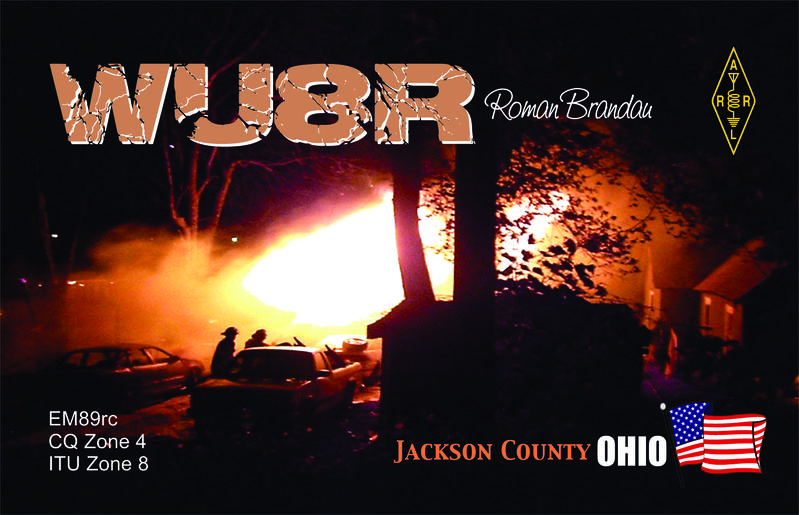 Large Visitor Globe
Thanks for stopping by.
73s and God Bless!!!