======================================================
QSL MANAGER FOR TOV, T32TV
TOV IS NOW ON WASHINGTON ISLAND, EASTERN KIRIBATI GROUP. VERY RARE IOTA OC-084
UPDATE: I am now starting to receive QSL cards for Tov's new operations from Washington Island, Kiribati OC-084. I have JUST RECEIVED new QSL cards for him. The card can be seen on his QRZ.COM page. Logs are arriving via the internet and I have started QSL'ing direct.
=============================================================================
BELOW: KH6CG Station set up.
=====================================================================================================
BELOW: my new LIMITED EDITION FLEX 6700.
BELOW: my Kenwood TS-990S with Home Brew Programmable Function Keypad.
BELOW: Some of my amps:
Two SPE 2K-FA Solid State, 160m-6m 2KW Automatic tune amps.
OM POWER, OM-3500A Automatic tune amp.
Emtron DX-3sp High Power Manual tune amp.
any amp can be switched into service by the push of a button.
My Wife Elaine. I call her "Eeee".  She is the light of my life.  She was formerly a Model and is now is a Hawaii Real Estate Broker.
She is currently working on getting her Florida Broker's License.
Below: Eeee's Ferrari license plate bares her name.  :-)      (THIS IS A REAL LICENSE PLATE)
Below: Our Lamborghini Diablo SV. Only one in Hawaii.
My Viper GTS, very fast car for the street. License Plate; KAT SAS 
(Sound it out)    :-)
Eeee and I with our friend, Race car legend, Mario Andretti in Hawaii. Mario drove our highly modified ZR-1 Corvette on the Hawaii Super Prix race track for a Media Promotion day. He took me to 182 MPH on the straighaway and it was quite a trip. We have in-car video of this amazing race car driver behind the wheel of our Pineapple Express. He told the media at the press conference that this was "the fastest street corvette I ever drove"     NICE!!!  :-)
Below: The Totally modified LT-5 engine of the Pineapple Express. This engine was shipped by me to London England from Hawaii, to be rebuilt by my friend, Geoff Jeal, who is a Lotus engineer and was on the GM development team for the Mercruzer all aluminum LT-5 enbgine for the Corvette ZR-1. It was bored out from 350ci to 415ci and has 4 high performace over-head race cams among other tweeks Geoff used. it dynoed at over 700 HP.  So after 20K in engine work he shipped it back to me in this beautiful yellow color. Once I got it back and saw the amazing paint job, I had to paint the car to match this beautiful engine. The paint job set me back about 7K but now the car matched the engine perfectly.  hihi. I was now a happy camper. This ZR-1 corvette was originally owned by New York Mets Pitcher Sid Fernandez. Sid was 1986 World Series MVP. His ZR-1 was a stock 375hp Maroon ZR-1. Once I aquired it I started the transformation process to produce the Pineapple Express.
Came back on the air in 2009 after 27 year Lay-Off.
DXCC from Hawaii QTH: 325 Entities worked since April 2009.
8 BAND DXCC
WORKED S01MZ WESTERN SAHARA FOR #300 DXCC ON 2 NOV 2011, 30 MONTHS AFTER GOING QRV FROM KH6. I AM VERY HAPPY TO HAVE REACHED MY GOAL OF 300 DXCC USING JUST THE HY GAIN AV-640 VERTICAL ANTENNA !!!!!
==============================================
377 DXCC Confirmed from New Jersey QTH using WB2AYP callsign.
==============================================
QSL MANAGER FOR TOV, T32TV ON WASHINGTON ISLAND, EASTERN KIRIBATI GROUP. RARE IOTA OC-084
Thanks for looking..........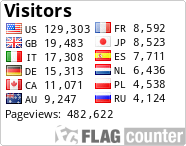 Large Visitor Map