Former callsigns: WN5QZW, WA5URC, WB6JCB, KJ6IR. First licensed 1966.
A note on QSLing. For non-US stations who want to send money for return postage (otherwise cards will be answered via Bureau) please only Green Stamps. The US Postal Service NO LONGER will accept IRCs and Foreign currency is impossible to deal with, unfortunately. Any cards without Green Stamps will unfortunately have to be replied via the Bureau. I know this may sound unfriendly and that is not my intent, but the banks here are very unfriendly toward foreign currency (they charge a fee for the conversion). I want everyone who works me and needs confirmation to get confirmed. eQSL and LOTW get uploaded nearly every night, sometimes I'm lazy and it takes a coupla days, but no longer than a week in any event.
Thanx for your help on this and 73s. One way or another I will QSL 100%.
Large Visitor Globe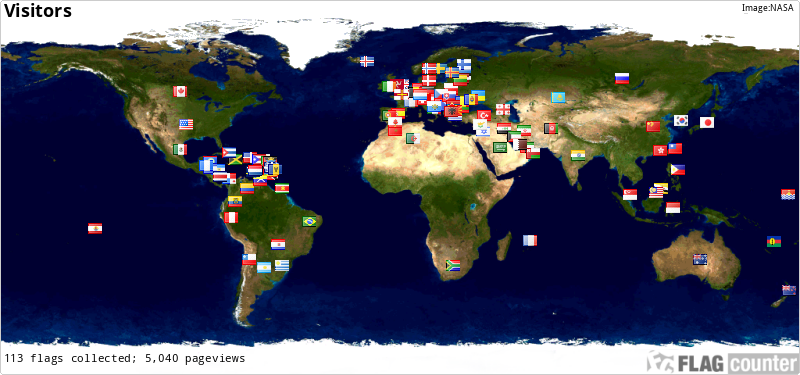 Last modified: 2013-12-02 03:54:37, 2683 bytes cached
Login Required

Login is required for additional detail.
This user has no active logs