Thanks for dropping by!
Please call me "Dutch"

I will submit contacts to LOTW on the first of every month.
I QSL direct. An SASE is appreciated, but not required.
 
I was licensed in 1981 and have been an Extra since March of 1983.
 
I caught the radio bug when I was a kid the 1950s.

I lived in the Ohio Valley and listened to AM broadcast radio on my battery powered Emerson all transistor portable radio into the wee hours of the night. WLS Chicago and WBZ Boston transmitted at 50,000 watts and were armchair copy in the Ohio River Valley.
I sent for Lafayette Radio, Allied Radio, Radio Shack, Edmund Scientific and Heathkit catalogs and drooled over the radio adds and wished  I could somehow afford to buy one of the those beautiful radios. Alas, it was not to be until many years later. 
In the late 60s I got into SWLing international broadcast radio with a Allied Radio 5 band portable and a Hallicrafters S-120 (not the best radio Hallicrafters ever built).
After a tour in the Navy, I moved to Pueblo, Colorado in 1971 and received a B.S. degree in Biology with minors in  Chemistry and Psychology in 1976 from  the University of Southern Colorado; now Colorado State University-Pueblo.
 
In the late 1970's I was into CB,  licensed as KAUC 1761. CB got me fired up to become a ham and when I graduated from college and was gainfully employed at the Pueblo City-County Health Department and credit worthy I got my Technician license in 1981 and the call N0DHB. My first rig was a Heathkit HW 101 that I carefully assembled. I was overjoyed when it was completed and I plugged it in - it didn't go up in smoke!
After a year, I upgraded to Advanced class and the following year to Extra class.  In those days you had to "know code" and test at the FCC field office; in my case Denver, CO.


In 1984, Wes, KR0K (SK), Bilco, W0ES (SK) and I held the first volunteer exam session in the State of Colorado. 
In the early 90's I went to graduate school and  attained a M.B.A. and a Ph.D.; but, between work and school I always found time for radio. I retired from the position of  Deputy Director of the Pueblo City-County Health Department on July 31, 2000 with 24 years of service.
Over the years I have dabbled in just about every facet of the hobby. I really miss the long elliptical path OSCAR satellites.
Currently I am into  the digital modes; analog SSTV, and enjoy phone contacts on 20 and 75 meters. 
My current rig is a Yaesu FTdx3000 that I have had since June of 2013 and I think it is a great rig for the price.
I like the fact that I don't need an external interface to work the digital modes.
 
On May 20th, 2014 I added a Flex 6300 to the shack. It is  a terrific rig and every few months you get a new and improved radio with the software updates.
On May 5, 2016 I added a Harris RF-3200 to the shack. It's an oldie but a goody and very well built. On air reports are good with the Harris hand microphone.
 
Microphones are  a Heil PR 40 used on the Flex 6300 and a Heil Goldline 20th Anniversary (number 60 of 200)  used on the Yaesu FTdx3000. 
I use an Alpha 9500 amp that I computer control with Alpha Remote software.
Ham Radio Deluxe is interfaced to the rigs.
 
My tuner is a Vectronics HFT1500.
 
My SDR receiver is a Nooelec R820T (RTL238U) upconverted for HF reception using SDRSharp and SDR console software. I can switch input cables and use this for a panadapter on the FTdx 3000.
 
Antennas:
Telrex TB6EM six element triband Yagi at 36ft.
G5RV in inverted V configuration at 35ft.

Rigs I have owned over the years: * (favorites)
Santec st-144/up
Heathkit HW 101
Kenwood TS 430
Kenwood TS 530
Alinco DR-112
Kenwood TS 940 *

Yaesu FT-530 *
Swan 250
Yaesu FT 1000D *
Yaesu FT 736-R
Icom 725
Icom 746 Pro
Icom 756 Pro 3
Ten Tec Jupiter *
Ten Tec Omni II *
Yaesu FT 2000D (2)
Yaesu FTdx 9000 Contest
Yaesu FTdx 9000MP*
Flex 3000*
Flex 5000 (2) *
Elecraft K2
Flex 6300 *
Yaesu Ftdx 3000 *
Amps I have owned over the years: * (favorites)
Dentron DTR-1200
Amp Supply LK-500ZB *
Amp Supply LK-450
Amp Supply LA-1000-A
Ameritron AL-80B *
Ameritron ALS-600
Alpha 99
Alpha 9500 *
My other interests include automobiles, Harley Davidsons, hunting, fishing, professional sports and of course my lovely XYL Carol.
Above are Pete, Doc KB0TWL, Brad, Dutch KY0R and Johann W5CST on our CHRONIC GRIN RIDE IN THE ROCKIES expedition in AUGUST 2015.
My 2015 Road King in Mysterious Red Sunglow and Mysterious Blackened Cayenne.
Hope to see you down the log soon!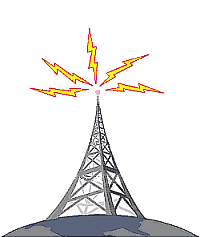 73
Large Visitor Map
.


.
.