The male polar bear (on my QSL-card) is alive. He went through some scientific measurements and was "drugged" and sleepy when the picture was taken. A Once-in-a-life-time opportunity to hold a real polar bear in the neck skin! He walked away a couple of hours later. It was one of 315 polar bears visiting Hopen Radio/LMR (JW5EBA) during my 6 month stay there in 1994.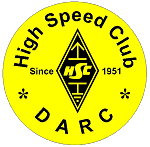 About me:
LB2TB was on the air for the very first time in the evening of January 26 1981 (Age 15). My first QSO was with DL5JP in Germany on 40 meters at 20:05 UTC. I was licensed as LA5EBA call (A-class). On 17 october 2008, after nearly 27 years as LA5EBA , I got my old "vanity" callsign back, LB2TB (still with full privileges).
When I was 18 years old, I graduated as a Radio Officer with 2nd class certificate. After a year, I upgraded to 1st class certificate. I was only able to sail on the seven seas for about 1,5 years because of all Norwegian vessels changed to foreign flag. After that I had to go to the Navy and do my service there. I was a radio operator in the Norwegian Coast Guard (Coastguard vessel "Senja"/LBHB). Also served duty as a radiooperator for NATO HQ in Oslo area. I worked 5 years in the Norwegian Ministry of Foreign Affairs as a radio officer in charge of daily communication with Norwegian embassies in more than 40 countries around the globe. I then continued with the same employer as a radio technician dealing with communication both home and abroad. Total visited 67 embassies (countries). In 1994 I was engaged for 6 months as a radio operator/weather observer on Hopen Island (part of Svalbard), operating Hopen Radio/LMR on a daily basis.
I have been QRV from the following callsigns: SM/LA5EBA, OHØ/LA5EBA, LA5EBA/MM, JW5EBA - Hopen Island. I was a guest operator during "Lighthouse Weekend" on 8S6LL in 2007 and 2010 (Hallö Lighthouse in Sweden). I have a holiday-QTH in Side, Turkey where I operate as TA4/LB2TB whenever possible.
My Radio Certificates so far: 1983-84 2nd Class Radio Telegraphy Certificate, 1984 - 1999 1st class Radio Telegraphy Certificate (expired). Then from 2011 -> GMDSS GOC Certificate which is needed in my proffession.
My work today:
I work as a Radio Surveyor with Telenor Maritime Radio. Dealing with GMDSS (Global Maritime Distress and Safety System)equipment on ships and offshore rigs. Sometimes I am QRV from our company car with the callsign LA2A/M on CW and SSB.
My equipment:
My Rig is a Yaesu FT-1000MP MARK-V with about 200 Watts output. I am also using an ACOM 1000 amplifier,
delivering 1 KW output.
My keyers: Begali Magnetic Classic and Kent TP-1B
The antenna for 40 to 10 meters is a Cushcraft R8 vertical - mounted on a 2,5 mtr aluminium tubing pushed into ground.This antenna is located 100 meters (328 feet) away from my house and my neighbours. No more local QRM! I'm also using this antenna as a RX antenna for 80 and 160 meters with great success!!
I have installed 850 feet (abt. 260 meters) of
True Ladder Line
- including a 255 feet (77,72 meters)
doublet for 160mtrs.
The antenna is made out of the same wire thats makes up the ladder so there are no solder joints to worry about. It is placed in a clearing in the forest behind my house - uphill - in the top of 3 big trees (abt 55 feet/17 meters above ground). This is a great DX antenna on 160 - 30 meters and exceptional performance on 15 meters!!!
I'm using a
Palstar AT4K
antenna tuner to cope with the 600 Ohm ladder line.
The far end of my ladder-line (260 meters/850 feet). My QTH and my antenna and cable arrangements
Radioofficer on MV "Thorgull" /LKUU 1984-85. Radio operator on Coastguard Vessel"Senja" /LBHB 1985/86
Hopen Radio /LMR. (I was QRV as JW5EBA from this location from jan to june 1994)
http://www.jankrogh.com/kystradio/lmr/index.html
Finally:

TA4/LB2TB Info:
I have a holiday QTH in Side, Turkey, where I operate "holiday style" whenever possible.
Dates of operation:
02.01.2013 - 03.01.2013
21.02.2013 - 23.01.2013
Upcoming vacations in Turkey:
22 june 2013 -> 06 july 2013
03 august 2013 -> 17 august 2013
QSL ONLY VIA LoTW or eQSL
My Spider Beam mast Vertical (12 meters) outside my TA4-QTH. (QSL-card sample from eQSL)
73's de Lars, TA4/LB2TB