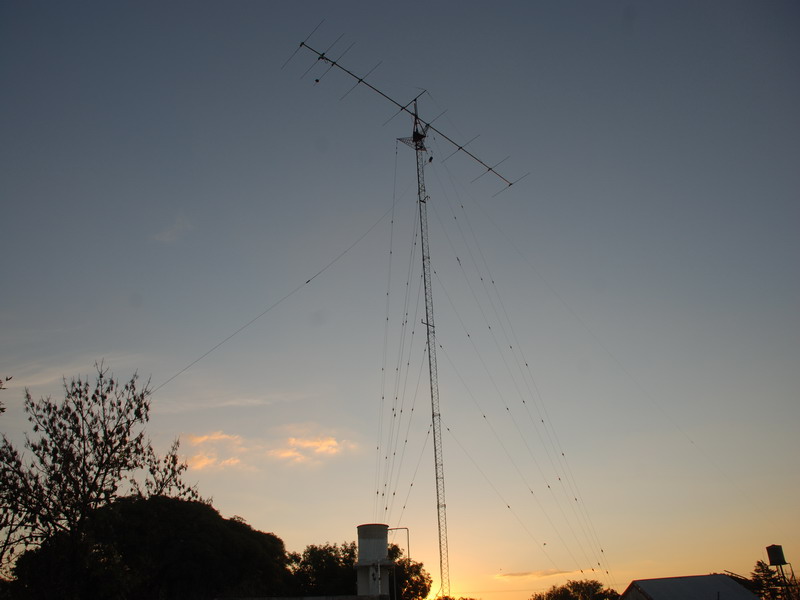 9 Elements 14 mts (46 ft) boom 50 Mhz Homebrew Yagui @ 25 mts (82 ft), Rated +150 Kph (93 mile/hr) survival, 63 Kgs Weight (138 Lb)
QSL request options:
1) LOTW (Updated monthly)
2) Online QSL Request CLICK HERE
2) 1 self adress envelope + 3 U$D (please put them inside the self address envelope)
3) 1 self adress envelope + 1 new IRC (expires 31-12-2017)
4) Clublog OQRS
5) Manager EA5KB
**** NO BUREAU **** NO EQSL *******
My postal info:
Ezequiel Reinaldi
Mendoza 566
Las Rosas - Santa Fe - CP 2520
Argentina
QTH LOCATOR FF97FM

Please visit my webpage:http://www.lu1fp.lu7fm.com.ar
My personal info:
Ham radio since 1998. Technicall related topics are my favourites. Actually Superior Category License Class.I like Contesting on single band and Dxing. I was born and actually live at Las Rosas city, an small city 400 Km North-West from Buenos Aires, the capitol of Argentina Republic. I enjoy making homebrew electronics and antennas. I publish my homebrew projects at my personal webpage.
Previous Callsings:LU1FDU: 1998-2013 LP2F: 2009-2013 (Contest Callsing)