Since march 1998 , i am very active on HAM-Bands , and i like it .
i am active on all bands HF and most on digital modes and contests
Hope to meet you all in the next future LX1ER Joel
I use also the contest call LX8M
Sometimes in contests i will be active as guest ,like in LX9WS, PI4ZI, and others . All infos about me , you can find in www.qsl.net/lx1er ,including pictures , cards , log, and more .
From november 2010 to june 2012, i used also the call DJ1ER .
In 2012 i was activ as F/LX1ER locator was JN13LG near the city of Narbonne
All QSL's are preferred via LOTW, EQSL, or via direct
I do not use any Bureau for qsl cards . so if you need my QSL, please send via direct , with SASE and 2 green stamps for return postage
If you are not shure to be in my log , fill free to send me a mail via lx1er@hotmail.com or go on e-qsl or clublog to see if you are in , and them  send your card .
i cannot return cards via Bureau , as i am not member of any group in LX-Land
So, hope to meet you all on the air
73 de Joel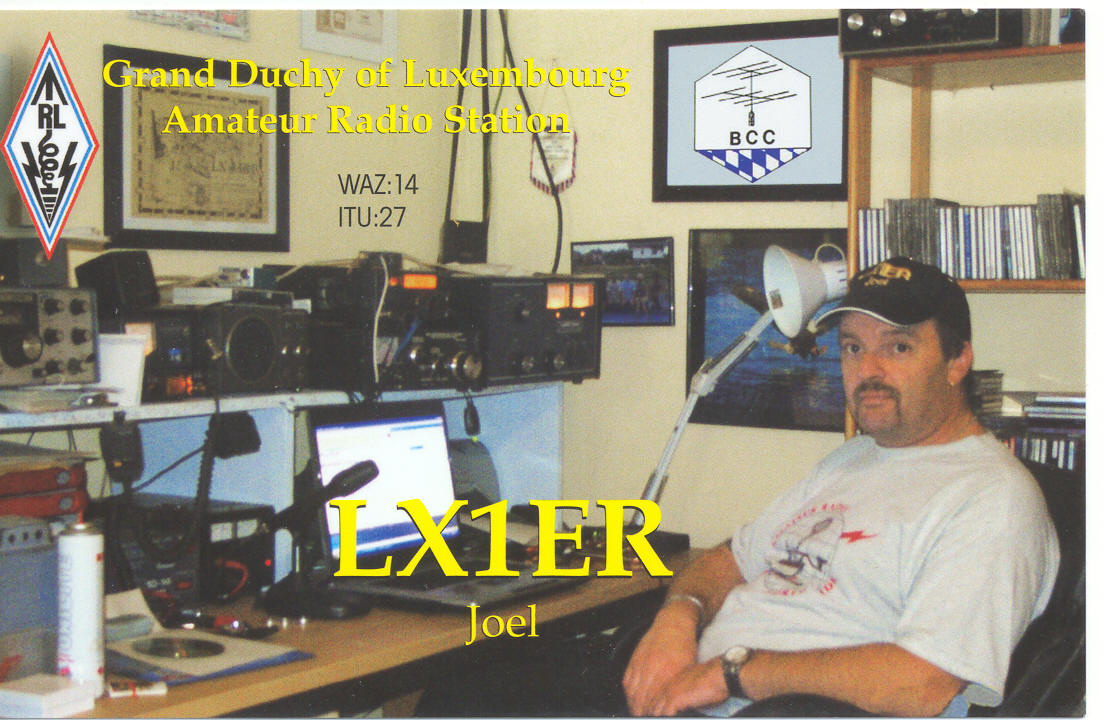 this is my QSL , the last updated .
[URL=http://s11.flagcounter.com/more/SVO][IMG]http://s11.flagcounter.com/count/SVO/bg_FFFFFF/txt_000000/border_CCCCCC/columns_2/maxflags_12/viewers_0/labels_0/pageviews_0/flags_0/[/IMG][/URL]