Welcome to my QRZ page
Hello my friends I am a retired Fire Captain with 35 years in the fire service.
I go by the name "Ding", it's a knickname I've had my whole life but also answer to Robert.
A giant thank you goes out to my XYL Deborah K4NRS
for supporting my hobby unconditionally!
See you soon on the waterfall or on voice.
My Station Setup
My station includes: FTDX 5000 MP, Astron RS-35M, Yaesu G-800 DXA with IdiomPress RotorCard DXA, Ameritron RCS-4, Yaesu MD-100,
Storm Copper Components Ground Bar Kit, Tigertronics Signalink USB, Vectronics Dummy Load DL650M,
60' Tower, H-2 Hazer, Mosley TA-63N + 40m, IMAX 2000 Vertical, Buckmaster OCF 7 Band
Tower and Antenna Install
QSL INFO: I use eQsl but I also send direct too if we have made contact.
If you don't have eQsl and wish to have a paper qsl card, then please contact me and I will certainly send you one free of charge!
I reply to all direct qsl cards sent to me 100% for sure!! No Postage, Envelope, Money, Green Stamp or IRC's Needed
Our qso is logged 100% after our contact to LOTW, QRZ, HRDLOG and eQSL (AG). Sorry No Bureau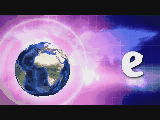 16661
04865
1474
76409
I want to thank my wife, my friends, and my Elmers for the support, training, and time :
Deborah Dingfelder K4NRS
Bob Jones N6USP
Gary Hayward KJ4BOJ
Bob Mitchell WA8TZD
Barbara Mitchell KA8WMZ