Welcome to my QRZ page
Hello my friends I am a retired Fire Captain with 35 years in the fire service.
I go by the name "Ding", it's a knickname I've had my whole life but also answer to Robert.
I got interested in Ham Radio after listening for many years on my AOR 3000.
I contacted a local ham club to learn everything I possibly could. With the right mentors and Elmers, I recieved my license in 2009.
I like voice and digital but I am especially interested in all the digital modes. The digital modes are interesting and there are many to explore.
A giant thank you goes out to my XYL Deborah K4NRS
for letting me enjoy my hobby unconditionally, nothing better than a supportive spouse!
See you soon on the waterfall or on voice.
My Station Setup
My station includes: FTDX 5000 MP, Astron RS-35M, Yaesu G-800 DXA with IdiomPress RotorCard DXA, Ameritron RCS-4, Yaesu MD-100,
Storm Copper Components Ground Bar Kit, Tigertronics Signalink USB, Vectronics Dummy Load DL650M,
60' Tower, H-2 Hazer, Mosley TA-63N + 40m, IMAX 2000 Vertical, Buckmaster OCF 7 Band
Tower and Antenna Install
QSL INFO: I use eQsl but I also send direct too if we have made contact.
If you don't have eQsl and wish to have a paper qsl card, then please contact me and I will certainly send you one free of charge!
I reply to all direct qsl cards sent to me 100% for sure!! No Postage, Envelope, Money, Green Stamp or IRC's Needed
Our qso is logged after our contact to LOTW, QRZ and eQSL (AG). Sorry No Bureau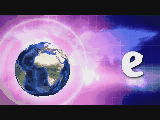 16661
04865
1474
76409
I want to thank my wife, my friends, and my Elmers for the support, training, and time :
Deborah Dingfelder K4NRS
Bob Jones N6USP
Gary Hayward KJ4BOJ
Bob Mitchell WA8TZD
Barbara Mitchell KA8WMZ