Welcome to my QRZ page
Hello my friends I am a retired Fire Captain with 35 years in Federal Fire Service DOD.
I go by the name "Ding", it's a nickname I've had my whole life but also answer to Robert.
As you can see I enjoyed the fire service but now that I am retired
I am enjoying my new adventure as a ham radio enthusiast
A giant thank you goes out to my XYL Deborah K4NRS
for supporting my hobby unconditionally!
See you soon on SSTV, the waterfall or on voice.
Please visit my Amateur Radio SSTV page http://www.qsl.net/n4cpt/
     The Good Ole Days
---
God bless and rest in peace my dear brothers
Gene Newby
Dan Cederburg
Virgil Miller
Dennis Hagland
Bill Bennett
You will forever be missed but never forgotten... Ding N4CPT
---
My Station Setup
My station includes: FTDX 5000 MP, Astron RS-35M, Yaesu G-800 DXA with IdiomPress RotorCard DXA, Ameritron RCS-4, Yaesu MD-100,
Storm Copper Components Ground Bar Kit, Tigertronics Signalink USB, Vectronics Dummy Load DL650M,
60' Tower, H-2 Hazer, Mosley TA-63N + 40m, IMAX 2000 Vertical, Buckmaster OCF 7 Band
Tower and Antenna Install
---
SSTV Info
My newfound mode of amateur radio is both Digital & Analogue SSTV. My choice of software is EasyPal for Digital and MMSSTV for Analogue.
The software is free and can be downloaded from the web at these links EasyPal / MMSTV
Paul G0HWC has an excellent web site dedicated to SSTV where you can learn about SSTV, get help files for setting up the software and web SSTV pages.
There is a lot of info you can checkout on Pauls SSTV site...and yes he will personally help you with problems or questions. My # 1 goto site for SSTV.
Due to the chaos and overuse of the 20 meter band The N-SSTV Group are promoting the use of Narrow Band SSTV on the WARC Bands, IE: 12-17 and 30 meters.
Founders: Danny ON4VT, Terry EA3EWO, Tasos SV2HZT and Cris YO3FWL
Join them and become a member....see you narrow!
Dick W3WVG Amateur Radio Software is your #1 SSTV accessory software web site.
He has many helpful programs to make your SSTV experience easy.
I use Digi-Sites & SSTV-Sites for viewing picture downloads.
QSL.net offers free web space to host your SSTV picture page.
If you are a licensed Amateur Radio Operator you are invited to reserve your free space on this server.

John KE5RS offers a free FTP widget to upload your SSTV Analogue photos from MMSTV to your SSTV web page.
Register at his site using this LINK to get your FTP Widget 7.0
John KE5RS also has a fabulous SSTV cam site World SSTV Cam's. Be sure to visit it as it has hundreds of SSTV picture downloads and cam's
---
QSL Info
I use eQsl but I also send direct too if we have made contact.
If you don't have eQsl and wish to have a paper qsl card, then please contact me and I will certainly send you one free of charge!
I reply to all direct qsl cards sent to me 100% for sure!! No Postage, Envelope, Money, Green Stamp or IRC's Needed
Our qso is logged 100% after our contact to LOTW, QRZ, HRDLOG and eQSL (AG). Sorry No Bureau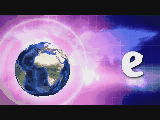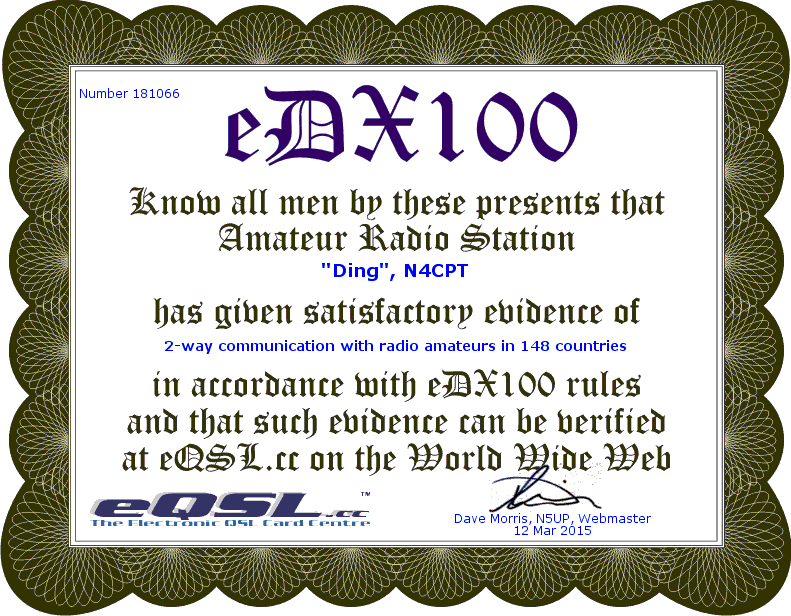 I want to thank my wife, my friends, and my Elmers for the support, training, and time :
Deborah Dingfelder K4NRS
Bob Jones N6USP
Gary Hayward KJ4BOJ
Bob Mitchell WA8TZD
Barbara Mitchell KA8WMZ