The name I use on the air is "Jim". My Facebook page is jim abercrombie3. Hablo el espanol en Facebook.
If you really need my QSL I put all QSO's in LoTW except local ragchew QSOs, so join LoTW and you find your QSO with me confirmed there. Also, please don't qsl me via the bureau. If you want my qsl, write the qso data on a piece of paper and mail it to me. Include a self addressed envelope without postage. I don't need your qsl. I will pay for the postage back to you. You don't need greenstamps , IRC, etc. I get qsl's from dxpeditions via the bureau that I already have confirmed by LotW. So, if you follow these instructions, you will get my qsl.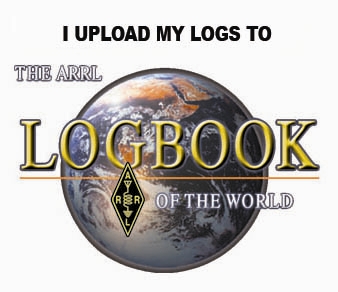 First licensed in September 1958 as KN4BMS. Upgraded to conditional in February 1959.Was issued the call K4BMS. Upgraded to General in November 1965. Passed the Advanced in November 1967 and got the Extra in May 1968.Was issued the callsign N4JA (not a vanity call)in April 1977. I have been interested in DX since becoming a ham. Am at #1 on the phone and mixed DXCC honor roll. I have DXCC on CW with over 250 entities confirmed, and a digital DXCC. Have 5-band DXCC with 30,17 and 12 meter endorsements.
I passed and received the First Class Radio Telephone commercial license in April 1965. Education: graduate of Woodruff High School, Woodruff, SC; AB degree from Wofford College in Spartanburg, SC; MAT degree from UNC in Chapel Hill, NC; 12 Graduate level semester hours beyond the Masters at USC in Aiken, SC.
I was a broadcast engineer/announcer for 19 years. The last time I was a full time radio engineer/ announcer, I was promoted to Corporate Chief Engineer for the Beasley Broadcast Group. I left them in 1984 to return to teaching. I taught the physical sciences for 22 years. I had sinus surgery in November 1992. I had a growth in the left sinus over my left eye. It had eroded the bone from the sinus to the orbit of my left eye and between the sinus to the brain. A neuro-surgeon had to remove the growth attached to the frontal lobe of the brain. The surgeon suggested I should not teach any more because the brain was involved. I had to retire on disability at the age of 56. Since retiring, in1999, I began working part-time as producer/announcer at WDRF, now WQUL, in Woodruff, SC.
My dad was K4DNV, now SK and my xyl is N4POL. My son is AI4PM.
Rig here: TS-2000 Kenwood 160-440 mHz tranceiver, Acom 1000 160-6M amp, MFJ 998 automatic antenna tuner, 3-element SteppIR, a 7.2 Hy-gain 2 element Discoverer 40 meter beam, 160M inverted vee, 80M inverted vee and a 30M deltaloop. I have two towers: 60ft guyed Rohn 25G with a Glen Martin Hazer, 54 foot self supporting Rohn HBX. I have the self supporting HBX tower guyed at the 40 ft level for safety concerns. My equipment is very modest. Until I was 68, I climbed and put up towers. N4POL made me stop climbing. I have been up as high as 300 ft.
"I cried because I had no shoes until I met a man who had no feet"
Here is a link where you can download my antenna book:
http://www.hamuniverse.com/n4jaantennabook.html