If you really need my QSL I put all QSO's in LoTW except local ragchew QSOs, so join LoTW and you find your QSO with me confirmed there. Also, please don't QSL me via the bureau. If you want my QSL, write the QSO data on a piece of paper and mail it to me. Include a self addressed envelope without postage. I don't need your QSL. I will pay for the postage back to you. You don't need greenstamps , IRC, etc. I get QSL's from dxpeditions via the bureau that I already have confirmed by LoTW. So, if you follow these instructions, you will get my QSL. ¡Puedo leer español con fluidez! Puedo hacer QSO en español en radio.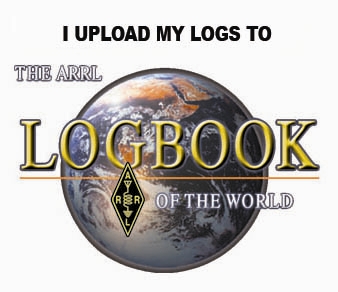 The name I use on the air is Jim. First licensed in September 1958 as KN4BMS. Upgraded to conditional in February 1959. Was issued the call K4BMS. Upgraded to General in November 1965. Passed the Advanced in November 1967 and got the Extra in May 1968. Was issued the callsign N4JA (not a vanity call) in April 1977. I have been interested in DX since becoming a ham. Am at #1 on the phone and mixed DXCC honor roll. I have DXCC on CW with over 260 entities confirmed, and a digital DXCC. Have 5-band DXCC with 30,17 and 12 meter endorsements.
I passed and received the First Class Radio Telephone commercial license in April 1965. Education: Graduate of Woodruff High School, class of 1955, Woodruff, SC; AB degree from Wofford College in Spartanburg, SC class of 1961, majoring in Education and Psychology; Took 8 semester hours in Physics at Wofford College in the Summer of 1963; MAT degree from UNC in Chapel Hill, NC, class of 1967, majoring in Physics; 12 graduate level semester hours beyond the Masters at USC in Aiken, SC; 3 semester hours in Physics, 3 semester hours in Chemistry, summer 1988 and 6 semester hours in Ecology, summer of 1989. I taught school for a total of 22 years and during that time I have held teaching jobs and announcer/engineer jobs at the same time.Before retirement I worked off and on as radio engineer/announcer for 19 years. The last full time job I held as an engineer/announcer, I was group chief engineer for The Beasley Broadcast Group. I worked in that position from 1977 until 1984, and taught school for the next nine years. Since retiring, I started working again in 1999. I began working part-time as producer/announcer at WDRF, now WQUL, in Woodruff, SC. At the advanced age of 76, I run a music show on WQUL. Listen to me live from 9AM until noonSaturays on-line at www.coolq959.com. The station is on 1510 AM and 95.9 FM. The on-line feed goes all over the world.
My dad was K4DNV, now SK and my xyl is N4POL. My son is AI4PM. My step-brother is K4CPU. Look up N4POL on qrz.com and I invite you to see what a beautiful woman I married 30 years ago. Of course age has taken it's toll on both of us now. My late wife, Maxine passed at the age of 39. She was never a ham.
Rig here: TS-2000 Kenwood 160-460 MHz tranceiver, Ameriron ALS-1300 160-10 m amp, Ameritron AL-811HD 160-10M amp withfour 572Bs, an MFJ 998 automatic antenna tuner, 3-element SteppIR for 20-6M ( The Solarcon A-99 vertical shown in the picture of the SteppIR is no longer there), a 72 Hy-gain 2 element Discoverer 40 meter beam, 160M inverted vee, 80M inverted vee and a 30M delta loop. I have two towers: 60ft guyed Rohn 25G with a Glen Martin Hazer, and a 54 foot self supporting Rohn HBX I recently have had the self supporting HBX tower guyed at the 40 ft level for safety concerns.I am able to climb towers. I have been up as high as 300 ft.
My favorite quotation: "I cried because I had no shoes until I met a man who had no feet"
Here is a link where you can download my antenna book. I wrote the book in 2005 and sold about 500 copies. It is now in the public domain and you can download and print it for free. I gave the copyright to Ham Universe with the stipulation they could not sell copies of the book.
http://www.hamuniverse.com/n4jaantennabook.html