Radio interests: QRP, analog and digital satellites, EME, contesting, VHF/UHF/Microwave, mobile operation, APRS, DX packet cluster, high speed meteor scatter, internet gateways, fox hunting, sstv, fstv, homebrew and general tinkering...
Primary HF mode: CW of course!!! Preferably QRP...
Other interests: Boating, camping, RC airplanes, motorcycles, aviation, dogs(dachshunds), data communications, photography, internet, video, travel ...
Employer: AT&T Labs - Senior Member of Technical Staff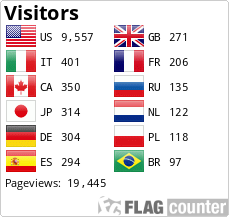 I added this flag counter on 6/14/2014 to see where the page hits come from.
If you worked me while I was camping (this is when I do most of my operating), then this is probably the station I was using ...
Elecraft K1 powered by a 9 Amp hour battery, Palm Mini-Paddle and a W3EDP style antenna.  
DXCC SATELLITE # 118 
That's me on the cover in the blue shirt.  I was on a black sand beach in Hawaii operating Field Day in that photo ... running a homebrew QRP rig.