DE   LOS
          LOBOS DE ARECIBO       
YAESU FT-2000  *** YAESU FL-2100B **** BLACK SHARK 1.5 KW
FULL 50 STATES
WORD FLAGS**************** CANADA FLAGS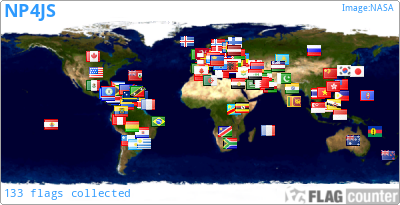 "A GOOD ANTENNA AND POWER-A COMBINATION
THAT IS HARD TO BEAT".
JOHN KOSZEGHY
(K3BB)
BLACK SHARK 1.5 KW HF AMPLIFIRE
AZUCAAAAAAA
MAYA 
PLACA DE LA RUEDA HK
SABADOS POR LA TARDE
CON MUCHO HONOR RESIBO ESTA PLACA DE MIS AMIGOS
Y HERMANOS DE LA RADIO.
  DESDE LA ZONA HK
TEEM DEL NORTE
INTEGRANTES DE LA LOGIA DEL NORTE
WP4CRG CON SUS NUEVAS CAMISAS
AMIGOS DE LA RADIO
MIS AMIGOS SI COMEN BACALAITOS
MI AMIGO KP4AN SI LE GUSTAN LOS BACALAITOS    
MI DOBLE BAZOOKA 10 METROS
DAITON 2011<---------------------------------> CHEITO (KP4JAR)
TERCER MARATON DE ADELANTO 2011 <-------> ACTIVIDAD DE 11 METRISTAS EN UTUADO
COMPETENCIA EN ISABELA
MAS FOTOS
CONVENCION 2013
PUERTO RICO STATE CONVENTION 2014
MEGA PULGUERAZO CARIBBEAN AMATEUR RADIO GROUP
UN GRAN DIA COMPARTIENDO CON  KP4FL
MI ANTENNA
60 ft (pies) = 18.288 metros
SKYHAWK
CARIBBEAN AMATEUR GROUP HACIENDO HISTORIA
VIDEO DEL CARRITO DE KP4BKD ECHA POR NP4JS
CLIKEA LA FOTO
BAZOOKA 20 METROS
FIESTA DE NAVIDAD KP4JAR 2014
GRACIAS A NUESTRO HERMANO CHEITO POR SU SIEMPRE SIMPATIA Y SU GRAN HERMANDAD CON EL
"TEEM DEL NORTE"
FELICIDADES LES DESEA
KP4JAR
BIKINI TOWN
CARIBBEAN AMATEUR RADIO GROUP
FISTA DE NAVIDAD 2014
LOS PRIMOS
"SE PARESEN"
RESEPCION CONVENCION 2015
COQUI FEST 2015
SANCOCHO
POR KP4CAR 
SIMULANDO  DE QUE ESTABA DESMAYADO CON
AGUITA MINERAL
CONVENCION CANCHA BAJO TECHO DE HATILLO.
RECIVIDA EN LA CONVENCION DEL 2015
ORLANDO 2015
VAN QUE RENTAMOS
$14.00 DOLARES POR ESTE ABUZO
EN ORLANDO FLDA.
EN LA CONVENCIO DE PUERTO RICO SE COBRO $5.00
POR UN ALMUERZO Y LOS BORRICUAS
GRITARON  POR $5.00
$14.00  POR ESTOS 3 PEDASITOS DE POLLO CON PAPAS.