SPECIAL PREFIX OP2KMJ during each month November from 2014 until
2018 to commemorate the 100 years of the WW1
This is the special edition of my QSL card for the celebration of the 100 years off World War 1 (1914-1918)
See info on UBA 14-18 Award
QSL via bureau or direct to ON2KMJ
QSL is 100% sure via the buro.
Use the QSL buro as much as possible.
My qsl card is also available via direct. Send SAE + 2US$. Thank you!
My station setup:
TX1: ICOM IC-7600
TX2: TS-450Sat
Antenna 1: HEXBEAM 6 bands 2 Elements
Antenna 2: BUTTERNUT HF-9V
Antenna 3:  Dipole 160-80-40m
I'm member of the  UBA (Belgian amateur radio society)
My radio-clubs are:
 UBA section:
ON4RSX
 FIRAC ( Fédération Internationale of Radioamteurs Belgium Railways)
I'm the driver of the two types of railway locomotives (ES403 and ES510) see above (See driving in the interior also on the exterior of the locomotive). Also I'm working at the catenary. This is were the locomotive takes his power to let them drive. 3000V DC. There on we are changing the nude cables of copper, and also the maintenance of the current breaker and isolation switches.
Portable activities
   I enjoy to be QRV with my portable setup in HF from some ONFF (Flora Fauna) referencies.
Active also from PA EU146, the isle of Schouwen Duiveland. It is a small place called Serooskerke.
Set up is an FT897D, 50 W., antenna portable hexbeam on extendable alu mast 10 m.
See you there!
UPDATE 27/07/2013
Today I set up my new HEXBEAM from MW0JZE alias Anthony . A 6 bands 2 elements Yagi, flat SWR over all the bands, easy to assemble! Whjat can i wish more....?
It is 18 m up on a galvanized mast .I can reach every place with 50 W.
GREAAAAAAT Antenna!
Below some pictures taken during the mounting;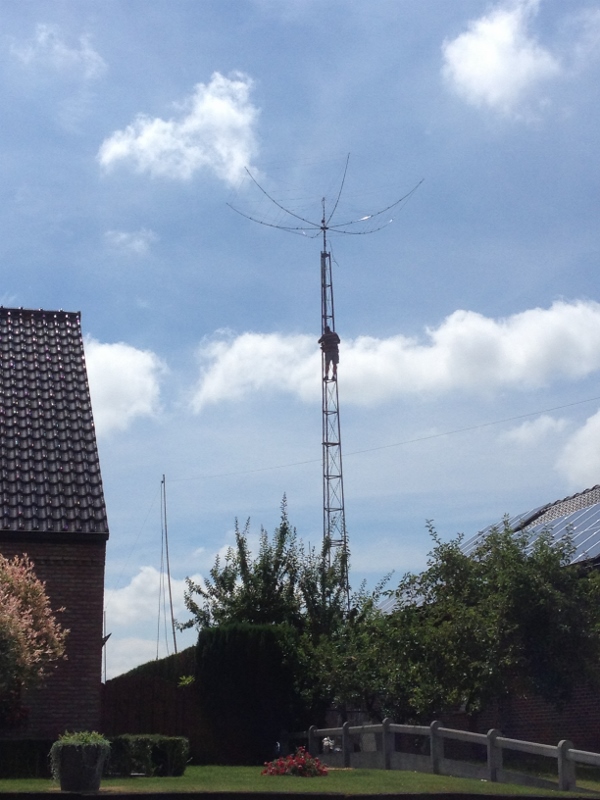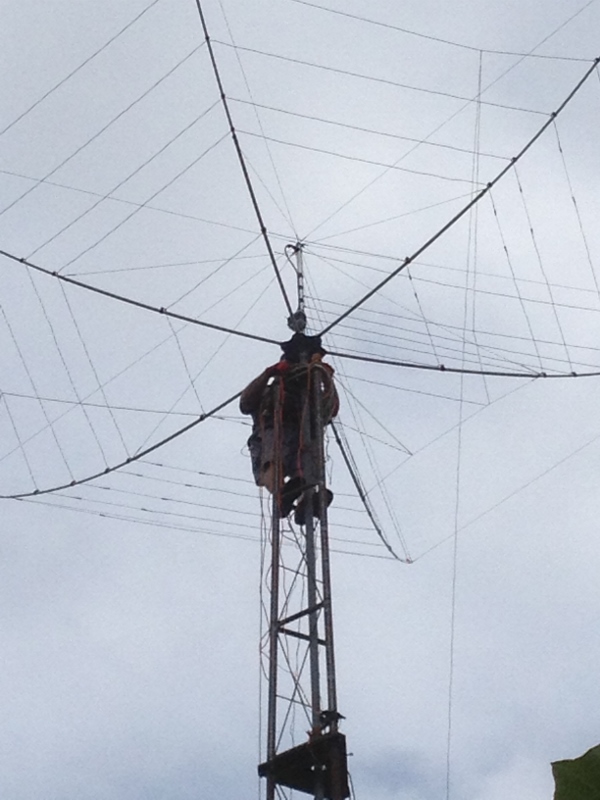 73's
CU on the air
Jean-Paul

-

ON2KMJ

     
http://www.voacap.com/prediction.html
26/12/2014