Above is my new QSL card. If you like it please vote for it on
http://www.eqsl.cc/QSLCard/CardFavorites.cfm?CategorySelection=4
Itivdleq, 50 miles east of Nuuk
Please observe and adhere to the DX Code of Conduct,visit http://dx-code.org/dxcode4.htm
IMPORTANT INFORMATION
Do not send ANY QSL VIA BUREAU to my QSL manager PA3249. QSLs received via bureau will not be answered!
QSL received via the Danish bureau after April 1, 2013 will not be answered.
XP3A QSL: ONLY QSL via LoTW AND/OR EQSL. NO PAPER QSL, NO QSL DIRECT
OR VIA BUREAU.
Use option 1, 2 or 3 to get a direct old fashioned paper QSL:

1. Direct 'snail mail' to QSL manager SWL PA3249 (http://qrzcq.com/call/PA3249)
Use following postal address to Harry/PA3249:
Harry de Jong
Broekdijk 59
7695 TC Bruchterveld
The Netherlands
2. Use PayPal payment for QSL and return postage, see more on(http://qrzcq.com/call/PA3249).
3. Use the EQSL. For paper QSL use eQsl service Get a Card In the Mail on http://www.eqsl.cc/qslcard/PostageAccount.cfm.
4. LoTW
QSO's with OX3XR and XP3A are uploaded to eQsl and LoTW on regular basis.
Photos from Greenland: http://picasaweb.google.com/110503119770128841446/OX3XR#slideshow/5506264871780345586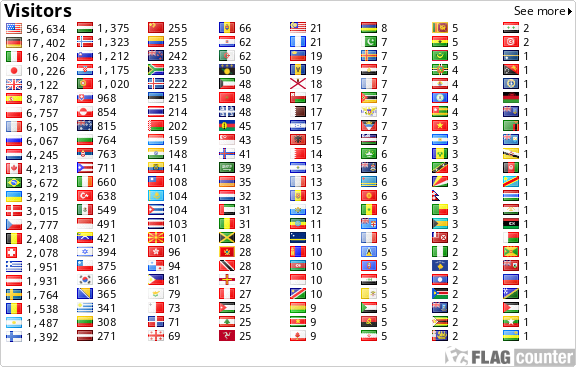 I AM USING A REMOTE CONTROLLED TS-480SAT.FROM TIME TO TIME THE WLAN LINK USED TO REMOTE CONTROL IS UNSTABLE CAUSING TROUBLE TO KEY PROPERLY AND LISTEN TO SIGNALS, SO PLEASE BE PATIENT. The link consists of WLAN equipment from Ubiquity Systems (www.ubnt.com) named Bullet and NanoStation. The WLAN is a closed net and is not connected to internet. Distance is from remote site to my operating site is app. 3km.
Name: Peter Thulesen QTH: Nuuk, Greenland Position: 64.09,850 N 051.44,640 W Grid: GP44de, FOC 1376, DDXG, ITU Zone: 5, CQ Zone: 40, IOTA: Greenland NA-018
Danish call is OZ6XT, licensed in 1971. FOC member since May 1979. Member of Danish DX Group.

First licensed in Greenland in 1982. QRV from OX in following periods: 1982-1987, 1989-1998, 2005-
WSPR specifications:
FT-817, 2,5W/33dBm, antenna: Dipole 5m up, cut for 30m.
WSPR and JT65-HF timing: Garmin GPS18, TAPR Tac32 software. Independent of internet NTP servers.
Edited on 211013.
---
Northern lights over Nuuk 2006 and Nuuk, old part oft own
OX3XR QSLand Nuuk summertime
Tupaassat, south Greenland and Taasilaq east Greenland
Humback whale/Nuuk and East Greenland
Qornoq, settlement in Nuuk Fjord
South Greenland