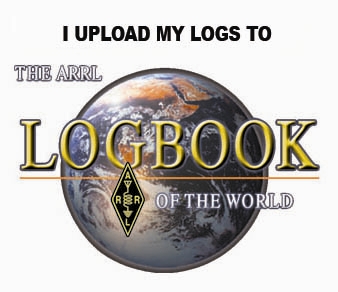 Uploads will be every 2-4 weeks as time permits.
If you collect the traditional paper QSL, feel free to QSL Direct or via the Bureau. I still have photo QSL cards (like the one above, but also a few of the older types. A collection of my cards are at: http://www.qsl.net/p43e/w_p43e_qsl.htm.  

.
FISTS 5055 ARUBA = SA-036
Antennas are currently down.  A new TH7 will replace the current TH7 on the 45ft tower.  On the 70 ft tower a Cushcraft 40m monobander will be erected.  The plans are to install a 6m beam as well, and a few dipoles for 80m, 30m, 17m and 12m.  No plans for 160m as yet.  At present the buddipole will be the only antenna in service from the balcony.  The nearby trees are a slight challenge, and until the larger antennas are installed, you may have to turn your beam my way.
Please NO eQSL. Only LoTW, direct or bureau cards (including FISTS cw club) are answered. Note that the P4 bureau has started using P.O.Box 614, Aruba since January 2011.
Other calls:
S5/P43E (Visitor to WRTC Slovenia, July 2000.)

OH2/P43E & OH0/P43E (before and after WRTC, July 2002.)

CT3/AG4JY (Before CQWW SSB, Oct. 2005.) QSL via my homecall: P43E.

Also licensed as: AG4JY, now AD4EE (>Mar 2013).

QSL via my homecall: P43E.
Contest operator at:
OI2HQ (IARU multi-multi 2002)

A61AJ (CQWW SSB multi-multi 2003)

CT3YA (CQWW SSB multi-multi 2005)

PW5J (WRTC competitor, July 2006)

KK1Z (R2 multiplier during IARU/WRTC 2014 @ K1IR)
73, Emily
Flagcounter since Feb. 18, 2011