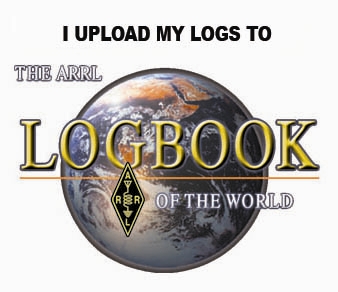 Uploads will be every 2-4 weeks as time permits.
If you collect the traditional paper QSL, feel free to QSL Direct or via the Bureau. I still have photo QSL cards (like the one above, but also a few of the older types. A collection of my cards are at: http://www.qsl.net/p43e/w_p43e_qsl.htm.  

.
FISTS 5055 ARUBA = SA-036
Home station antennas include a Mosley Pro67 (currently not operational,) and a HyGain TH7. Therefor, only 10-15-20m operation at this time.
Please NO eQSL. Only LoTW, direct or bureau cards (including FISTS cw club) are answered. Note that the P4 bureau has started using P.O.Box 614, Aruba since January 2011.
Other calls:
S5/P43E (Visitor to WRTC Slovenia, July 2000.)

OH2/P43E & OH0/P43E (before and after WRTC, July 2002.)

CT3/AG4JY (Before CQWW SSB, Oct. 2005.) QSL via my homecall: P43E.

Also licensed as: AG4JY, now AD4EE (>Mar 2013).

QSL via my homecall: P43E.
Contest operator at:
OI2HQ (IARU multi-multi 2002)

A61AJ (CQWW SSB multi-multi 2003)

CT3YA (CQWW SSB multi-multi 2005)

PW5J (WRTC competitor, July 2006)

KK1Z (R2 multiplier during IARU/WRTC 2014 @ K1IR)
73, Emily
Flagcounter since Feb. 18, 2011