Please take your time to look at my Homepage and i hope you like it.
Welcome to the QRZ page of PD1ATH. My name is Auke and I was born in the place called Zwaagwesteinde its a littel village about 6000 peapels in the province of Friesland. I do dis hobby alreddy on my 12 years old and I enjou to experience and to make contacts with friends over the world with this hobby. And ofcourse in our home country the Nederlands.
I worked here with a complete line of Yaesu FT 901D output 100 Watts. The second radio is a Yaesu FT 2000 100 Watts output. For the 2 meters en 70 cm band 2 times the basic set of Kenwood TS-770E Dual Bander.For the 11 meter band I work with a Stalker xx 120 channels.
The power supply is a Diamond 40 amps and a Ham Master power supply 10 Amps.
The antenna park is a all Bander 2 elemts Fritzel Beam for the 10 meters 20 meters and 15 meters band. For the 40 meter band home made a longwire 2 times 10 meter long. For the 2 meters and 70 cm band 2 times the Diamond 200x . And for the 10 and 11 meter band the Grounplane 27 1/2 antenna.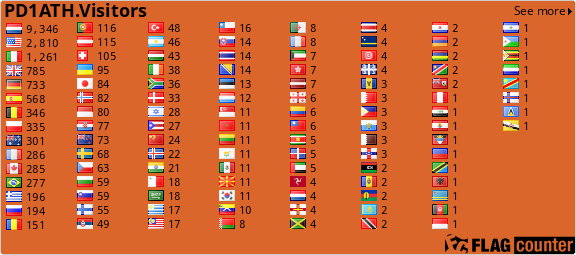 1261972 Last modified: 2014-09-14 20:32:36, 5113 bytes
Login Required

Login is required for additional detail.
You must be logged in to file a report on this page
Currently updating logbook display.