Meu segundo hobby. My second hobby.
http://www.eQSL.cc/Member.cfm?PU9ATH
My name is Tyaraju de Oliveira Henriques, (nickname: RICK), my profession is Business Administrator, was born in Brazil in the Mato Grosso in the city of Cuiab?, where I lived for 29 years.
Today I am residing in the State of Mato Grosso do Sul in the city of Campo Grande, Married, have two sons.
My station FIXED
* YAESU FT 857D - MOBILE;
*YAESU FT 897D;
* YAESU FT 7900R / E;
* YAESU FT 2800M;
* MICROPHONE DYNAMIC MD-100A8X;
* MICROPHONE AMPLIFIED KBS 3500;
* 7 ELEMENTS OF YAGI UA-703DA 10, 15 AND 20 METERS - CONSTRUCTION PP5UA;
* 6 ELEMENTS OF YAGI A50-6S-CUSHCRAFT, 6 METERS, ADAPTED TO T MATCH - CONSTRUCTION PU9ATH;
* 5 ELEMENTS OF YAGI BANDS 10, 11 AND 12 METERS - Made homemade;
* VERTICAL 5 / 8 BANDS OF 10 AND 11 METERS;
* VERTICAL 2X 5 / 8 ARS BAND OF 2 METERS;
* 5 ELEMENTS OF YAGI BAND OF 2 METERS - Made homemade;
* QUADRA CUBIC 7 ELEMENTS BAND OF 2 METERS - Made homemade;
* DIPOL V INVERTED BAND OF 40 AND 80 METERS - Made homemade;
* PORTABLE ANTENNA FOR DUAL BAND SATELLITE- Made Homemade;
* DIPOL BAND OF 6 METERS - Made homemade.
My station MOBILE
* YAESU FT 857D;
* ICOM IC 2200H;
* ARS 5/8 BAND OF 2 FEET
WARNING!
RULES: QSL - eQSL.CC - Qsl.HRDlog.net
FRIENDS AMATEURS,
Special attention CONFIRMATION Contacts for Digital Modes.
(Eqsl.cc and Qsl.HRDlog.net)
If Your Eqsl.cc or Qsl.HRDlog.net was Rejected is why the contact station PU9ATH not been signed and the contact does not exist in Logbook/PU9ATH that is fed automatically via Software HRD/DM780 around late QSO.
A few days, I'm having a lot of trouble to reject card and Eqsl.cc Qsl.HRDlog.net.
I hope that friends Amateur understand me!
AMIGOS RADIOAMADORES,
Atencao Especial para CONFIRMACAO de Contatos em Modos Digitais.
(Eqsl.cc e Qsl.HRDlog.net)
Caso o Teu Eqsl.cc ou Qsl.HRDlog.net foi Rejeitado e porque o Contato com a estacao PU9ATH nao foi firmado e o contato nao existe no Logbook/PU9ATH que e alimentado automaticamente via Software HRD/DM780 em todo final de QSO.
A alguns dias, eu estou tendo muitos problemas de rejeitar cartao Eqsl.cc e Qsl.HRDlog.net.
Espero que os amigos Radioamadores me compreendam!
My cards for confirmation of our contact are automatically sent after my track record logbook eQSL.cc. If you need my QSL card for a promotion or rank etc ... eQSL.cc that the card is not accepted, please send me an email with the information from our contact, that I arrange to send the QSL.
Only via direct with SASE, SAE+2 USD, 100% return.
PSE NO IRC (CUPOM RESPONSE).
MEU CARTAO QSL PARA VOCE E 100% SO DEPOIS DE RECEBER O SEU CARTAO!
MY QSL CARD TO YOU AFTER RECEIVING YOUR CARD 100%!
One hundred percent eQSL.CC
One hundred percent QSL.HRDLOG.NET
RULES FOR BUREAU
Please, my BUREAU for sending and receiving QSL VIA is PY2AA!
REGRAS PARA BUREAU
Por Favor, meu BUREAU para envio e recebimento de QSL é VIA PY2AA!
MEMBERS OF ASSOCIATIONS AMATEUR
Liga de Amadores Brasileiros de Radio Emissao - LABRE-SP
MEMBERS OF THE GROUP OF DIGITAL MODES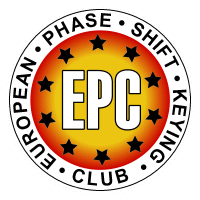 Large Visitor Globe

Thanks to my visitors for stopping by here. I hope you find the frequencies.
73'S de PU9ATH!