BRAZILIAN  AMATEUR  RADIO  STATION
I was first licensed in 1982 as PY2MYI and I worked for a few years. I got back into HAM Radio lately.
DX is my favorite operation.
QSL Cards 100% replied via Direct.
ROTATABLE MASTS AND ANTENNAS
 Mast #1(right): 80 meters Dipole - 40 meters Two Elements and a 10 meters 5 Elements  Yagi.
 Mast #2: Six Meters Band 5 Elements and a Triband C3 Plus WARC.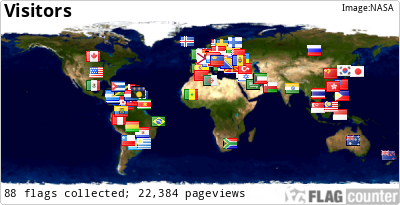 Large Visitor Globe