Amateur Radio Class A CW and SSB modes and DXs.
Radio active QRO Radio active QRP
I'm always at 40 - 20 - 15 - 10 meters QRS CW/SSB
Also active in VHF 144 - 148MHz.
RIG FT-2000D Yaesu
Iambic Keyer Vibroplex
Antenna Dipole G5RV - MFJ Antenna Dipole G5RV - MFJ
Antenna Comet GP15 - 6M/VHF/UHF
Antenna Clone Force 12 C3S
Image 21/04/2014.
Electronics Technician I with passion for QRP and CW.
Also like Radiocontrol model car. Duratrax / GP31/10 escale.
My assembly of small equipment using microcontrollers AVR and PIC.
Homebrew and Homemade Freq Meter / LCMeter / QRPs.
Contact us to exchange projects via e-mail carlos@eletrosert.com.br...
Transceptor of QRP SW40+ , Thanks Dave Benson, K1SWL
HomeBrew QRP CW 2,5W - Frequ Meter with PIC16F84 .
QRP Elecraft K1 and Iambic Keyer Vespa Dourada (Cromado) , QRV 40 Meters.
SW40+ / Norcal 40A - 2,5W QRP works , station QRP PY2CSU.
xxxxxxxxxxxxxxxxxxxxxxxxxxxxxxxxxxxxxxxxxxxxxxxxxxxxxxxxxxxxxxxxxxxxxxxxxxxxxxxxxxxxxxxxxxxxxxxxxxxxxxxxxxx
xxxxxxxxxxxxxxxxxxxxxxxxxxxxxxxxxxxxxxxxxxxxxxxxxxxxxxxxxxxxxxxxxxxxxxxxxxxxxxxxxxxxxxxxxxxxxxxxxxxxxxxxxxx
HomeBrew Iambic Keyer , thanks for Nenad 9A5AN good work.
© Modified from a design by Nenad Rotter 9A5AN originally published in Elektor February 2011 edition (www.elektor.com/100087)
Antenna 20-17-15-10 Meters.


HomeBrew Clone Force 12 by Pedro PP5UA C3S Antenna ,assembly and byJorge (Bird) PU2KKT (he's hanging in the tower).
thank you my friendJorge (BIRD) PU2KKT.
Member

Brazil - Sao Paulo
Carlos PY2CSU - Paulo PU2STZ - Franco PU2NFJ - Toninho PY2ADX - ?????? - Teo PU2YTW
FamilyHam Radio.
Sertãozinho - SP -http://www.sertaozinho.sp.gov.br/2010/index.php/conteudo/listar/22/historia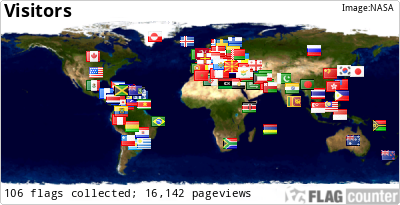 Salmos 62
A minha alma espera somente em Deus; dele vem a minha salvação.
Só ele é a minha rocha e a minha salvação; é a minha defesa; não serei grandemente abalado.
O minha alma, espera somente em Deus, porque dele vem a minha esperança.