Este é meu super balun BEL nossa fabricação.
Para você possuir um, entre em contato.
 
This is my super balun BEL our manufacturing.

For you have one, please contact us.
81 99795-7703 (TIM) ​
Balun 4:1
Balun 2:1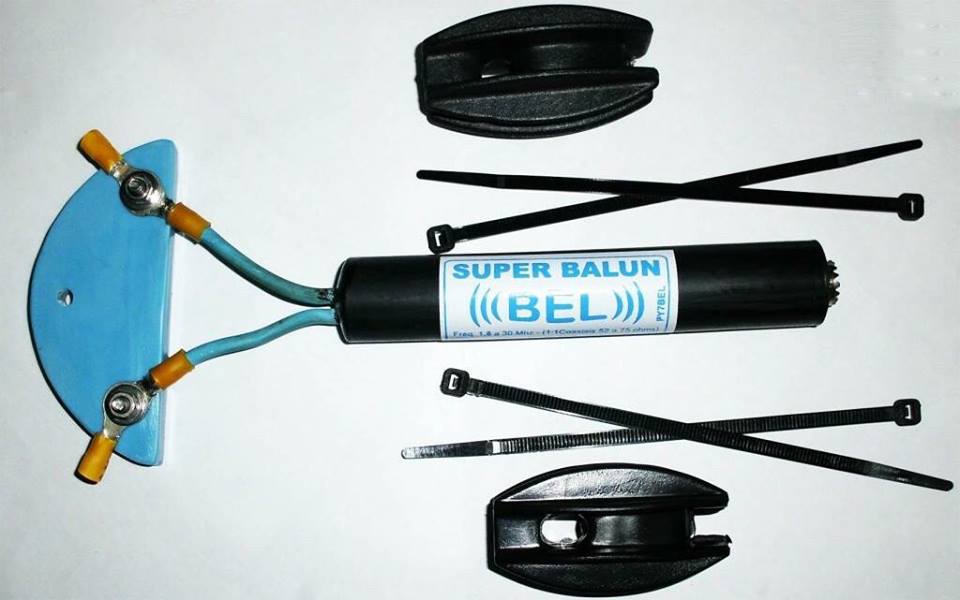 Antena 40/80 com Balun ((( BEL )))
Antena para 40 metros c/ delta match
Frase do PY1RJ - Op. Mac.
Radioamadorismo, um meio inteligente de comunicação.
http://py1rj.blogspot.com.br/
Obrigado a todos pela visita em minha página e todos os cartões de QSL serão respondidos imediatamente, Ok!
Forte abraço e muito obrigado de PY7BEL - Op. Bel
Thank you all for your visit on my page and all the QSL cards will be answered immediately, Ok!
Big hug and thank you for PY7BEL - Op Bel.