Every participant of the "Field Flowers" QRP Marathon gets a "Certificate of the Marathon Participant" free of charge by mail (pic in upper right corner).
More info about the Marathon is at www.outdoorQRP.org
***
Weather forecast for Saturday 9 April has promised a very warm, up to 21C, and sunny day, and my friend RD2A Stan and me planned to go outdoor, away from tall buildings, closing the horizon and orbits of SO-50, the interference by Chinese chargers and bustle of the city in whole, in order to play little bit in our "Field Flowers" outdoor QRP Marathon.
The forecast did not came true, the rain in the morning, noticeable cloudiness and fairly cool air did not have a long trip. So we went to the Stroginsky Bay of the Moskva River in the city, almost in the middle between QTH of Stan and my QTH. Stan made a short video of our outing.
Here are a few photos from that outing
We arrived to place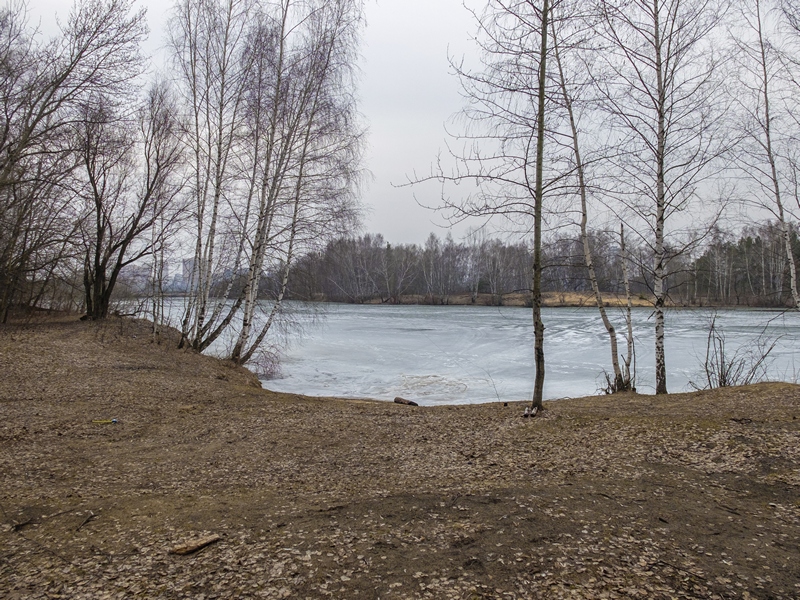 This is small bay named "Clean Bay", far ahead is big Stroginsky Bay, behind us is Moskva-river
My friend Stan, RD2A/p is testing my new utility for my bike rides— Helinox table One
And me too :)
These brave people still amuse themselves with fishing on the melted, friable ice.
***
RDA MA-06, Mos:ST or sometimes RDA MA-02, Mos:OM
***
I am Vit, was born in 1965, on the air since 1978 from nearest club station and licensed since 1982 in first time. I am QRV as RN3ANT since winter of 2007 after loooooooooong QRT period.
I am using CW only, like QRQ and ragchewing. Member of HSC (#1871), SCAG (#1109), AGCW-DL (#3310) and U-QRQ-C (#127) Clubs. I am interested in EUCW, HSC, MF Runde and other uncommon awards like these a.m., and Scandinavian awards.
In most cases I am using my favourite Elecraft K2 with 5 watts output and a simple wire thrown straight down from my balcony on the 14th floor of 3 meters from the wall. Wire is about 20 meters long and my balcony is about 45 m above the ground. :-)))
Hope to meet you on CW! 73! Vit
***
---
My few last QSO stored in the ClubLog
---