Activity from island "Rävsten" (Fox-rock) IOTA EU-084 from 23 July to 38 July 2013 (including IOTA contest). Vaccation style operation from small cabin with electricity. Vertical antenna for 10-15-20 meter band and dipole for 40-80 meter band.(Perhaps dipole for 6, 12 and 17 meter band also)
Info on island http://www.ravsten.se (mostly in swedish but there is a page in english). Another important activity during the week is kayaking, rented from http://www.grasokanot.se (in swedish only, but great pictures!)
The island can only be reached by boat after a ferry to island "Grasö" (Grasoe). Locator: JP90HH
QSL for this activation is 100% via burea or LOTW, as described below.
Some pictures from the island
Hard winds and the cabin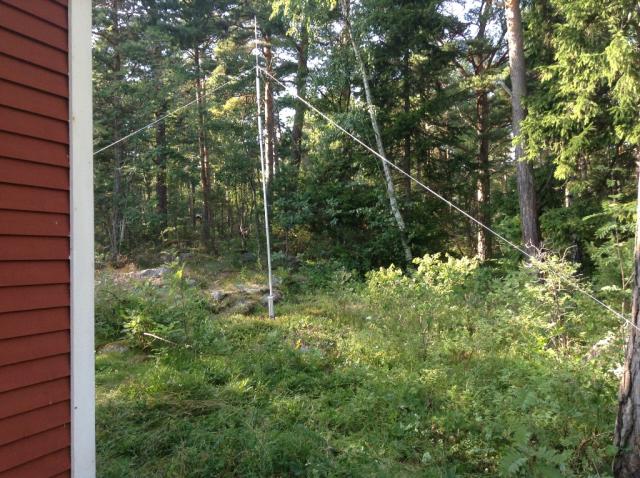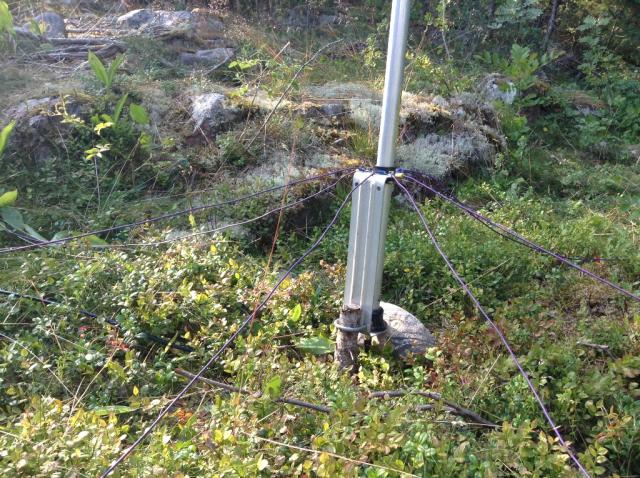 Vertical antenna 12AVQ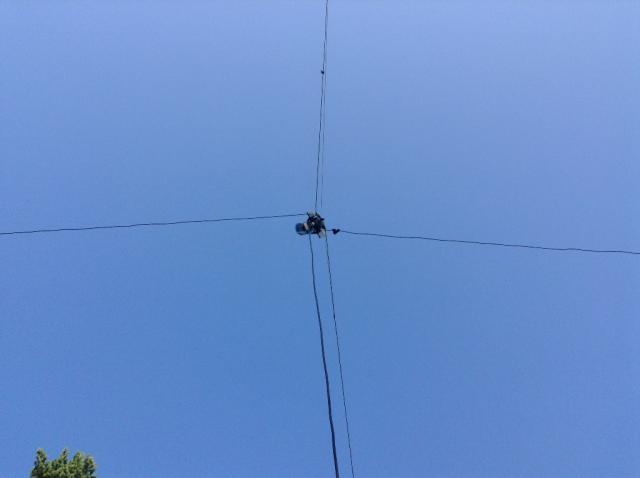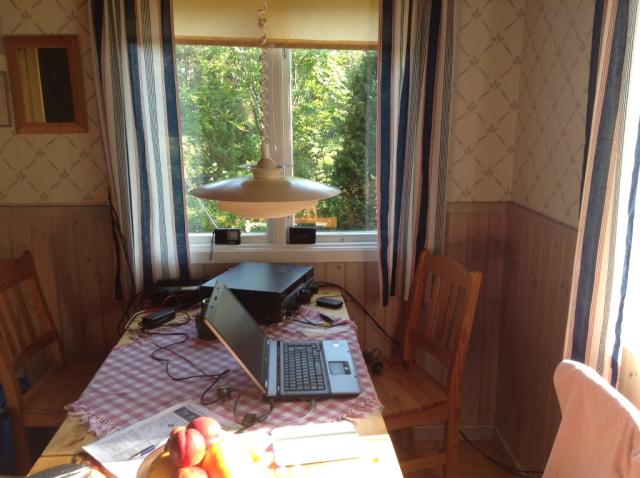 Wire dipoles and operator area (kitchen table :-)
-------------------
This is my vanity call sign.
QSL is OK via bureau and LOTW on this call.
My other call is SM5XSH.
If you don't use LOTW, use the buro system. Answer via buro 100%.
QSL direct only with return envelope and $2 = Answer direct. If something missing -> Bureau is used.
I prefer SSB and is also active on PSK31 and some RTTY. No CW (even if it is a "ditty" call sign :-)
Contest is fun! I participate in a couple of contest each year, just for the fun of it.
If you hear me in contest I can also be in the shack of our local radio club, Uppsala Radio Club, http://www.sk5db.se
In the radio club we have a three element beam (Fritzel FB33) at a small tower reaching 20 meters plus, and also wire antennas of different types. More fun to use then the vertical at my home :-)
Rig is a Yeasu FT-950, both at home with the vertical antenna and at the Radio club.
For paper QSL I use GlobalQSL with different cards depending of contact from home or club. More info of their service at http://www.globalqsl.com
Best 73 and hope to catch you on air, either by ear or by screen!!
SE5S Martin