QSL INFO:
LOTW (prefered), eQSL.cc (AG), QRZ.com 
---I upload my whole logbook---
for paper: Direct 1$(to cover part of costs) or 1 Euro and a SAE
Please don't send without the 1$ contribution, cards cannot be answered. Thank you for understanding.
---SWL reports are welcome---
STATION INFO:
My name is Georgia and I live in a suburb 10km from Athens capital.
The antennas are a Three Element Mini Beam Six Band Hybrid Quad, the TGM MQ 36SR, for 6m-20m bands, 8m above the roof on a telescopic web
and a full size delta loop for 30m (and 40m with tuner). 
The tranceiver is a Kenwood TS 590s and a linear amplifier legal power.
When mobile, the tranceiver is a Yaesu FT 857, MAX Power 100W and vertical monobander antennas 10m-80m.
When portable the tranceiver is a Yaesu FT 857 or a Kenwood TS 50, MAX Power 100W and the antenna usually a long wire monopole on a fishing rode.
ONE OF:
SV1QXU/8 --- IOTA DXPN IOTA EU-174 Thassos Island --- 24-28 July 2014
SX150ITU --- Special call --- 1-30 April 2015
J49TSL --- IOTA DXPN IOTA EU-015 Crete Island --- 01-10 May 2015
SX90IARU --- Special call --- 1-31 December 2015
VIDEOS
of a few QSOs when operating mobile on my channel in youtube:
http://www.youtube.com/channel/UC0IXbkIMt2ovW8A760Ny00w
Clubs:  EPC: #21480 / DMC #6288 / HPC #661 / 30MDG
.

Visitors Map
TGM MQ 36SR 
My previous antenna, Mini Beam 2000
SV1QXU/m July 2013 2km ASL
SV1QXU/8/m July 2013 IOTA: EU-174 Samothraki isl. 1.1km ASL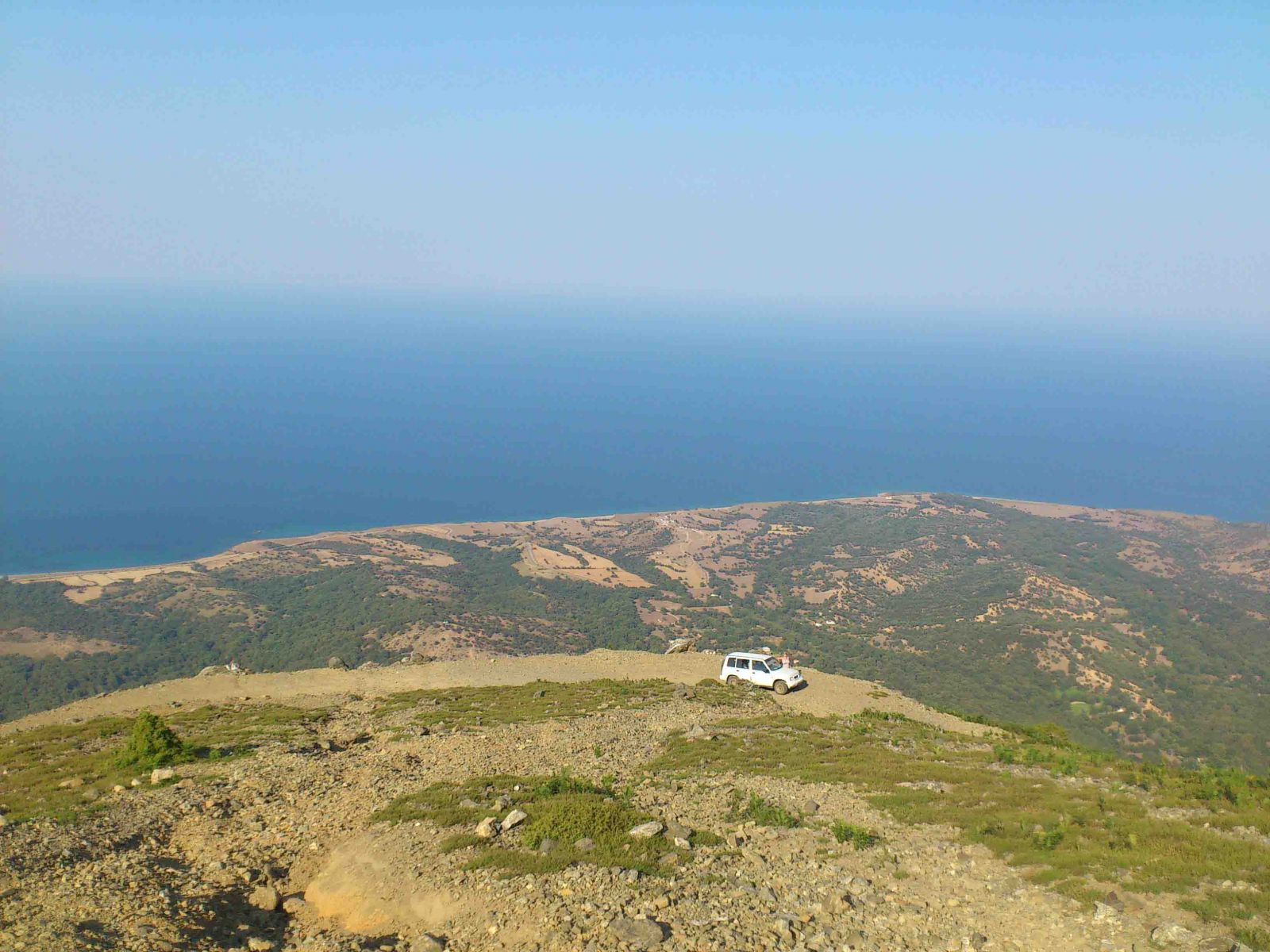 SV1QXU/m October 2013 2.4km ASL
SV1QXU/m  July 2014  1.5km ASL
73 from Greece !