Large Visitor Globe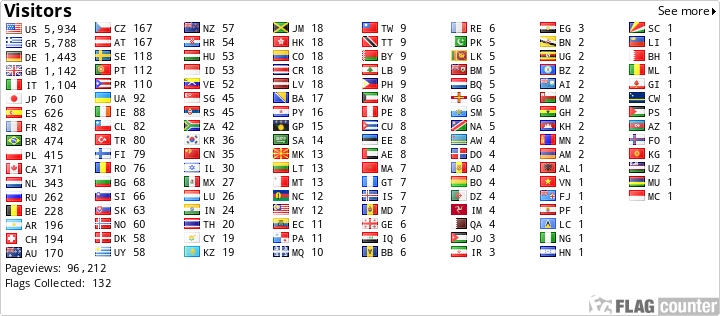 FOR THE OPERATION OF STATION IN DIGITAL MODES, I USE A REMOTE CONTROL VIA WLAN NETWORK FROM A DISTANCE OF 20 KM.
FROM TIME TO TIME THE WLAN LINK USED TO REMOTE CONTROL IS UNSTABLE.
SO IN CASE I SOMETIMES DO NOT ANSWER A CALL, OR I AM DELAYED IN DOING SO, PLEASE BE PATIENT AND UNDERSTANDING.
WORKING CONDITIONS:
ANTENNAS HF: 160-80M : Inverter L , 40-30M : Ext. Double Zeppelin,
20-17-12-6M : Delta Loops, 15-10M : 2 El.Yagi , DK7ZB design, made by http://www.vpa-systems.pl/ .
RIGS : IC-706 MKIIG, IC-910, IC-718, IC-7410 & TS-480SAT .
THANKS IN ADVANDCE FOR YOUR TIME AND PATIENCE, BEST REGARDS TO YOU AND YOUR FAMILY FROM GREECE.
Large Visitor Map