I am a student of CW ACADEMY :)
CW is a language and a bridge to the world. So let your fingers talk !
QSL INFORMATION :
All paper QSL's are answering 100 % you are sure.
No contribution needed.This is my hobby. ( No IRC No $ only SAE pls. )
I am sending little Turkish Flag with my qsl card,
If possible send your country little flag, I will be veryglad :)
I'm sending e-QSL after the QSO,
I'm uploading LoTW end of the day and checking my p.o box is only weekend.


TA Call area map

1. bosphorus bridge from my camera
My qsl card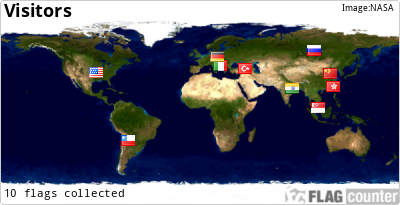 Thanks 4 your visit.
Large Visitor Globe