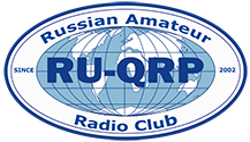 Since 1986 SWL-Call.
Since 1988 Call-Signal: RB5QRB.
Since 2005 Call-Signal: UR5LAM.
Usually I'm use low output power (only 5 watts or less). 
My RIG: SunSDR2 (see web) 
My village contesting ANT:4el.Qubical Quad for 20-15-10m
http://picasaweb.google.com/ur5lam/MyBigQRPAntenna
And here is same antennas on my basic shack in Kharkov:
Vertical AV-640 (made by UR8LV) mounted on the roof of my house (at height about 55 meters),
for 40/30/20/17/15/12/10/6m.
Dipole 84m long (H=55m) for 160/80/40m.
I'm very like DX-hunting and contesting with low power output.