Ham Radio Operator since 1991, enjoy DX, Contesting, Phone and digital. other hobbys include cycling and photography. Youngest son is also a ham VA3MTB basic at age 13. If you find yourself in Niagara Falls, Ontario, Canada give us a shout on 147.240 tone 107.2. this is our local club repeater for www.nparc.on.ca.
My current station Icom 756 PIII Main SSB Rig wired to the 811H, Dynamic Mic with tube preamp. Antenna Cushcraft A4S, Wire Dipole for 40, 80, inverted L for 160 meters Icom 7000 Main 2meter SSB and hf digital rig. Cushcraft 13b2 and Hygain DX 77 multiband vert. Icom 756 Main 10 meter and 6 meter phone rig. Antron 99 vert, 5 elements for 6 meters Ameritron 811H for 10 -160 meters Mirage B3016 2meter SSB amp Icom 706 mobile hf rig in car antenna is a OPEK 400 multiband vert. Yaesu ft-8900r quad band fm mobile in house repeater rig.
Thanks for looking Rick VA3WU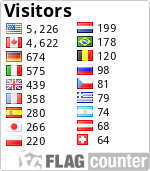 202619 Last modified: 2012-12-14 16:46:05, 1518 bytes
Login Required

Login is required for additional detail.
You must be logged in to file a report on this page
Currently updating logbook display.
United States Award

#444


Granted: 2015-01-29 20:53:42



Endorsements:

DX World Award

#565


Granted: 2015-01-29 20:53:39



Endorsements:

20 Meters Mixed

15 Meters Mixed

10 Meters Mixed

20 Meters Phone

15 Meters Phone

10 Meters Phone

World Continents Award

#1458


Granted: 2015-01-24 18:57:46



Endorsements:

5 Band Mixed

20 Meters Mixed




10 Meters Mixed




40 Meters Mixed




17 Meters Mixed




15 Meters Mixed




20 Meters Digital

10 Meters Digital

40 Meters Phone

20 Meters Phone

15 Meters Phone

10 Meters Phone

Grid Squared Award

#1329


Granted: 2015-01-24 18:57:46



Endorsements:

5 Band Mixed

20 Meters Mixed




10 Meters Mixed




160 Meters Mixed




80 Meters Mixed




40 Meters Mixed




15 Meters Mixed



5 Band Phone

160 Meters Phone




80 Meters Phone




40 Meters Phone




20 Meters Phone




15 Meters Phone




10 Meters Phone




20 Meters Digital

10 Meters Digital