QSL via W3HNK
I've got into amateur radio at the age of 13, and have been on air for over 35 years from various locations. ARRL A-1 Op since 2012.
Residing in Sydney since 1994. I am a watchmaker by trade and make living buying, selling, repairing and making my own mechanical watches.
My interest in radio is diverse: from chasing IOTA and DXCC to contesting and DXing on the low bands. I enjoy CW, but also spend tme listening and chasing NDBs, VLF/LF signals, DGPS,Time signals and SWL on broadcast bands.
Equipment: Mostly home-made (Genesis Radio) and IC-7700 . Antenna: SteppIR and 80/30m vertical. 
GenesisRadio G11 multiband all-mode SDR transceiver. Check it out at http://genesisradio.blogspot.com.au/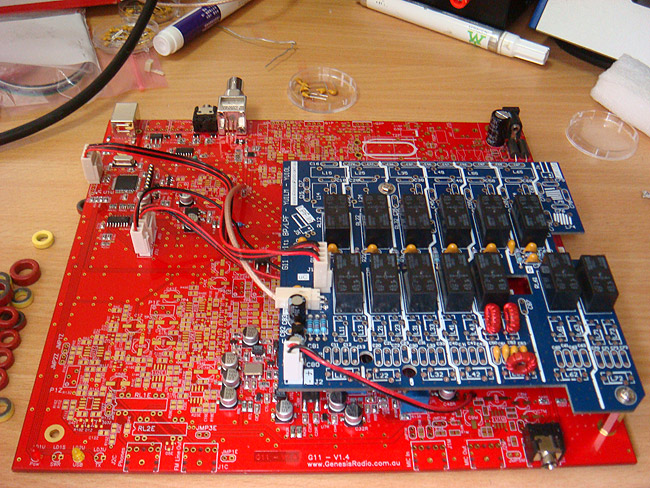 I was born in Yugoslavia (now Serbia). This is my 'other home location'
which I share with my brother Brane. He is YU7U and my call is YU7XX.
The antenna on the picture below is our latest project:
3 element full size yagi for 40m band, setup in a quiet rural location
Ham activity:
VK2SSI 2015. OC-194 South Solitary Island (operator)
VK2DX 2011. Chasing "new ones" from home, mainly on CW. Utility, bizarre SWLing, time signals etc.
VK1AA/JA1 2011. (Multiple trips)QTH: near Tokyo.
YU7XX January 2011. LF operation from Serbia, Eu: bevrages, VLF, NDBs- great fun!
VK1AA/2 IOTA OC-223 Montague Island, April 17-20 2008.Total of 1716 QSO running 75W, vert. antenna, battery power.
VK1AA/2 Vaucluse Bay Lighthouse ARLHA # AUS-178 April 4, 2007:
VK1AA/2 IOTA OC-212 Broughton Island, February 25-28,2007. Total of 1105 QSO running 75W, vert. antenna, battery power.
VK1AA/2 Cremorne Point Lighthouse ARLHA # AUS-176 January 22, 2007:
VK1AA/2 Bradley Head Lighthouse ARLHA # AUS-243 January 14, 2007
VK1AA/4 Bundaberg, QLD 2001-2008.
H40XX Temotu Province, Solomon Island May 2002.
H44XX Solomon May 2002.
VK9WI Willis Island (operator) 2001.
VK9LX/9 Norfolk Island 2000.
VK9LX Lord Howe Island 1997-1999.
YU7XX - Serbia 1979-1994
Age 52, married, with one son Josh, VK2FJDX . Watch dealer. located in Sydney, Australia www.clockmaker.com.au
73 Nick VK2DX / VK1AA