Born in the British Virgin Islands (B.V.I.), I am the sixth of nine siblings. After frequent visits to the U.S.A., I decided to reside on the East Coast, where I was employed for 11.5 years as a technical manager for a major graphic arts company in the state of Rhode Island.
I returned back home to the B.V.I. in 1984 and established George Business Machines, which was a company that sold and serviced office equipment including photo copiers, typewriters, fax machines, postage machines, and other business equipment and supplies.
Shortly after returning home from the U.S.A., I developed an interest in ham radio and obtained the necessary license to operate on frequency. My other interests include horseback riding, playing tennis, and farming.
I am a born again Christian who is happily married with five children--two boys and three girls. I enjoy spending quality time with my XYL and the harmonics.
When you are planning your next vacation, why not discover nature's little secret-- the British Virgin Islands. Josiah's Bay Bed and Breakfast, located in Tortola, BVI is a new establishment, which was developed with the ham fraternity in mind. For more information, please visit our website at http://www.josiahsbaybedandbreakfast.com
Road Town, Tortola -- The Capital
East End, Tortola -- The Birthplace of VP2VQ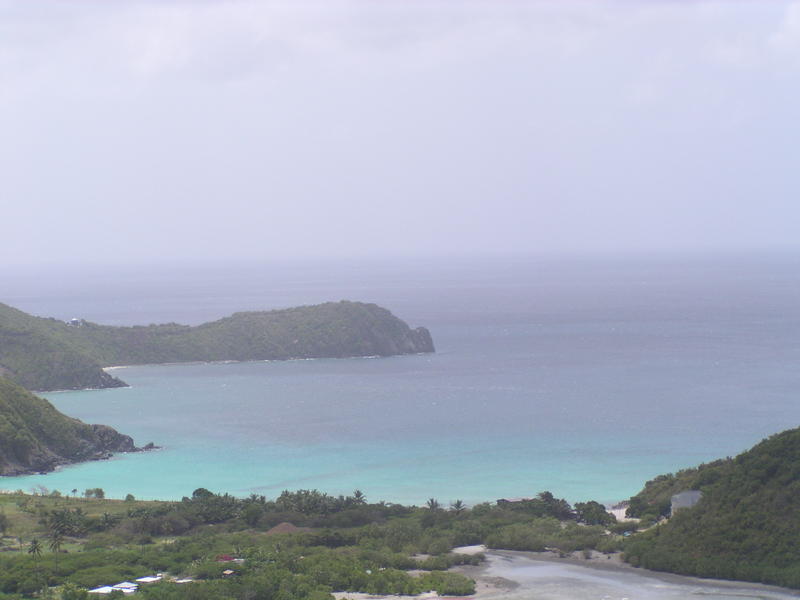 The View From VP2VQ's Shack--over looking the Atlantic Ocean
A Distant View of the Vicinity of VP2VQ
VP2VQ--TH11DX
Over Looking the Popular Cane Garden Bay Beach
Sunset View from VP2VQ Shack VP2VQ and his Bride
VP2VQ and Son on the Farm VP2VQ Enjoying His Horse
VP2VQ's Male--Brock VP2VQ's Female--Destiny