Hello, I go by RICK
Greetings from Arizona!
My XYL, Kilo India Mic (Kim) & I moved to AZ in October 2014 from Colorado.
Kim had a massive stroke in 2004 at the age of 43. I have been her caregiver for 12+ years.
The winters in Colorado became too much for her so we decided to move out West!
We are now settled into our new QTH and looking forward to our "new adventure!"
I was licensed finally in 2006 after being around ham radio since 1972. My life-long dream of becoming a Ham was achieved.
I believe this hobby saved my sanity. Being a full-time caregiver is rough. Watching
a loved one suffer is the worst feeling in life. While its been a hard road for Kim, she improves
daily. I am committed to her 1000% and have been by her side every single day (except for a few trips to Visalia, Dayton & PJ2).
I have made hundreds of ham friends all around the world and I cherrish the friendships of Amateur Radio.
73
Rick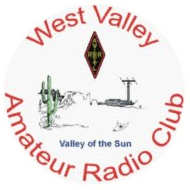 Visalia 2016
Haven, N8GP       Jim, W6LG    Rick, W0RIC     Hank, W0CZE & XYL Sharon       Mac, JA3USA
Visalia 2016 Wall of Shame!
Yoshi, JE2EHP aka K1HP operating W0RIC Jan 9, 2015
Visalia DX Convention 2015
SHACK: Elecraft K3, KPA 500, P3 display. Amp Supply LK-800-A, Ameritron AL-1200 and Nye Viking tuner for 75M.
Microphone is a MXL-2006
JK Falcon 4 Elements 20M,  2 Elements 40.
JK Quattro 4 Elements 10,  2 Elements 12,  4 Elements 15,  3 Elements 17 
Pixel Shielded Magnetic Receive-Only Loop Antenna
QSL SASE -NO IRC'S - ONLY $2USD
CQWW 2013 #5 WORLD
Large Visitor Map
A few of the friends from over the years! Great fun & fun times! 73
If you made the wall of shame, you should feel honored!