Go by Matt. QSL via QRZ.COM or LOTW. Please don't send a card. 
Licensed since 1973, I'm thankful for so much time in this great hobby and the fun of communicating with the thousands of friends I've made on the bands. My QTH is on the edge of the swamp. A great location for HF propagation: southern latitude, high water table, brackish ground water and unobstructed takeoff. I don't chase paper, and rarely contest, preferring a rag chew or casual dxing.
I'm found on 7138 +/- QRM most evenings. Drop by and say Hello. 
Antenna Systems: JK Antennas Hawk: 3 elements on 40M, 5 elements on 20M, Force 12 4BA 12 elements on 17-10M, Directive Systems 6 element 6M, all fed with heliax on Pirod solid rod steel, self-supporting  broadcast tower, 3" Cromoly 4130 Mast, Orion M2800 rotor, Green Heron RT-12 Controller, Hamation switching, 270' multiband non-resonant loop fed with 600ohm ladder line, 75m Inverted V, 160m inverted L, 100m bi-directional beverage, Various VHF antennas. Extensive grounding system.
JK Hawk Antenna 40m NEC4 Model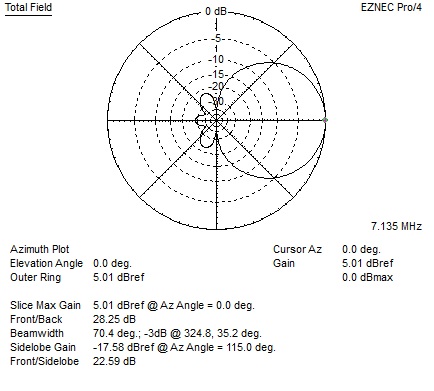 Yagi Lineup: JK Hawk, 6M and Force 12 4BA
27 Yards of Concrete, Pirod Commercial solid rod steel tower
Rebar cage w/ ufer ground (ufers are used on most commercial towers, don' t listen to nonsense about ufers)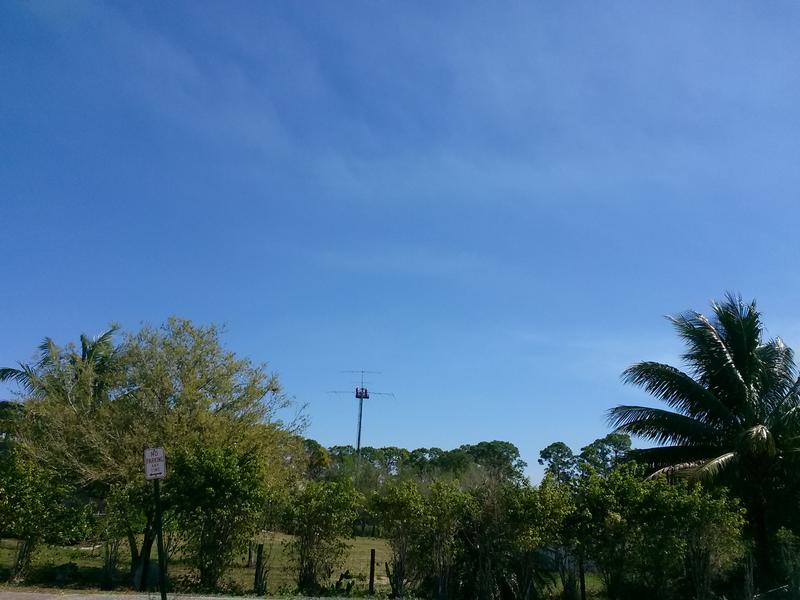 Tower viewed from 300m, Well above the treeline
Majestic pines, great for stringing wire!
Elevated radials
80m Vertical  pictured above. My QTH is on the edge of the swamp in an agricultural area in the Western communities of Palm Beach County Florida. A beautiful place to view the glory of God's creation.
Thanks for visiting! God Bless!
73 Matt, W1MBB