The profile pictures show my wife and I on our first date in 1967 at a ham radio contest on Staten Island in New York City. Believe it or not she said yes to a second date and also later to a marriage proposal. The last picture shows us 40 years later in 2007.
Below are three live streaming Flash video windows, the FlexRadio PowerSDR software, a cam pointed out the window of the shack and one inside the shack. If you can't see them either your browser doesn't have Flash installed, I have it turned off, my computer has crashed or my flux capacitor has arced
FlexRadio PowerSDR Live Stream - Click For Hi Res Image or if you can't see the video(Source 1 on drop down list on upper left)
Street View Live Stream Click here if you can't see the video(Source 2 on drop down list on upper left)
You are looking at South St. (State Rt. 34). The cam is pointed towards the SE out the shack window.
Video feeds require Adobe Flash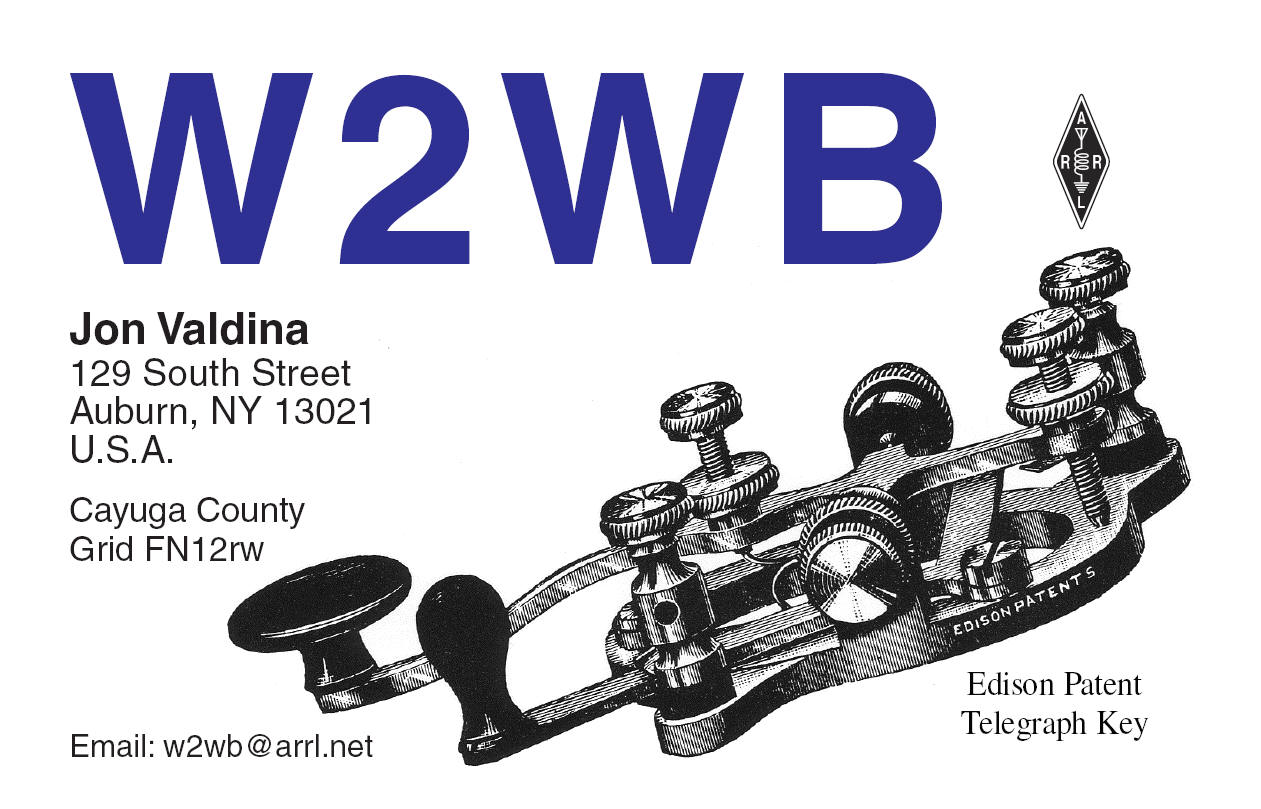 I was originally licensed in 1961 as WV2QYO. Later I held the calls WA2QYO and W2QYO. I changed my call to W2WB on 9-4-09.
My First Ham License
My First Rig
Previous W2WB Callsign Holders
Original holder of W2WB Mathew "Matty" Camillo and the last holder of the call Sergiy V Sushko both silent keys
Professionally
Profession: Dentist and I do forensic odontology at the local medical examiners office. I belong to DMORT (National Disaster Medical System / Disaster Mortuary Operational Response Team) which is part of HHS (Dept. of Health and Human Services). We are composed of forensic experts who are deployed by the federal government to identify victims in mass disasters. I was deployed four times (9/11/2001 - WTC, Hurricane Katrina in 2005, Continental Flight 3407 in Buffalo, NY in 2009 and the Haiti Earthquake in 2010).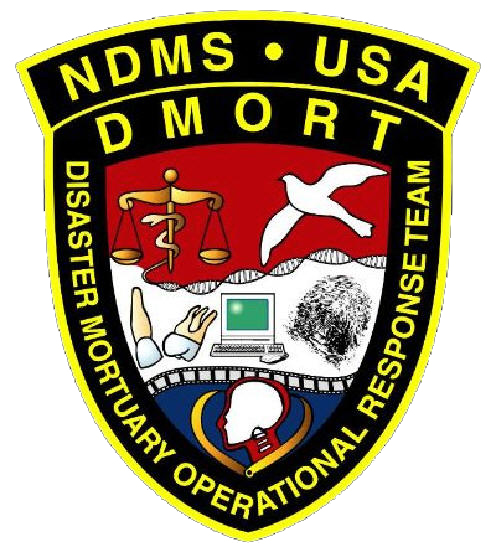 The graphic above is our team patch and the symbols on it represent the different disciplines in our team. The scales stands for Forensic Pathologists, the dove for Funeral Services, the twisted ribbon is for DNA, the bottom ribbon is photographic film for photography, the teeth represent Forensic Ondontology, the computer stands for IR, the fingerprint for fingerprint specialists, the skull represents Radiology and the calipers for Forensic Anthroplogy. Check the following link for more information about our team.
http://www.phe.gov/Preparedness/responders/ndms/teams/Pages/dmort.aspx
QTH - The Finger Lakes of Central New York State
Shack
Stuff: My main rig is a Flex 5000A SDR transceiver. I also have a functioning 1970's Heathkit station most of which I built in 1970. It includes the following: SB-102 transceiver, SB-640 external LMO, SB-200 Amplifier, SB-630 Station Console, SB-610 MonitorScope, 1410 Keyer, HM-102 and a SWR/Watt Meter. I also have a Yaesu VX-6 HT and an IC-7000 tranceiver I also use a Palstar AT2K tuner, a Palstar ZM-30 antenna analyzer and mostly wire antennas. Also a VE (Volunteer Examiner) with the ARRL.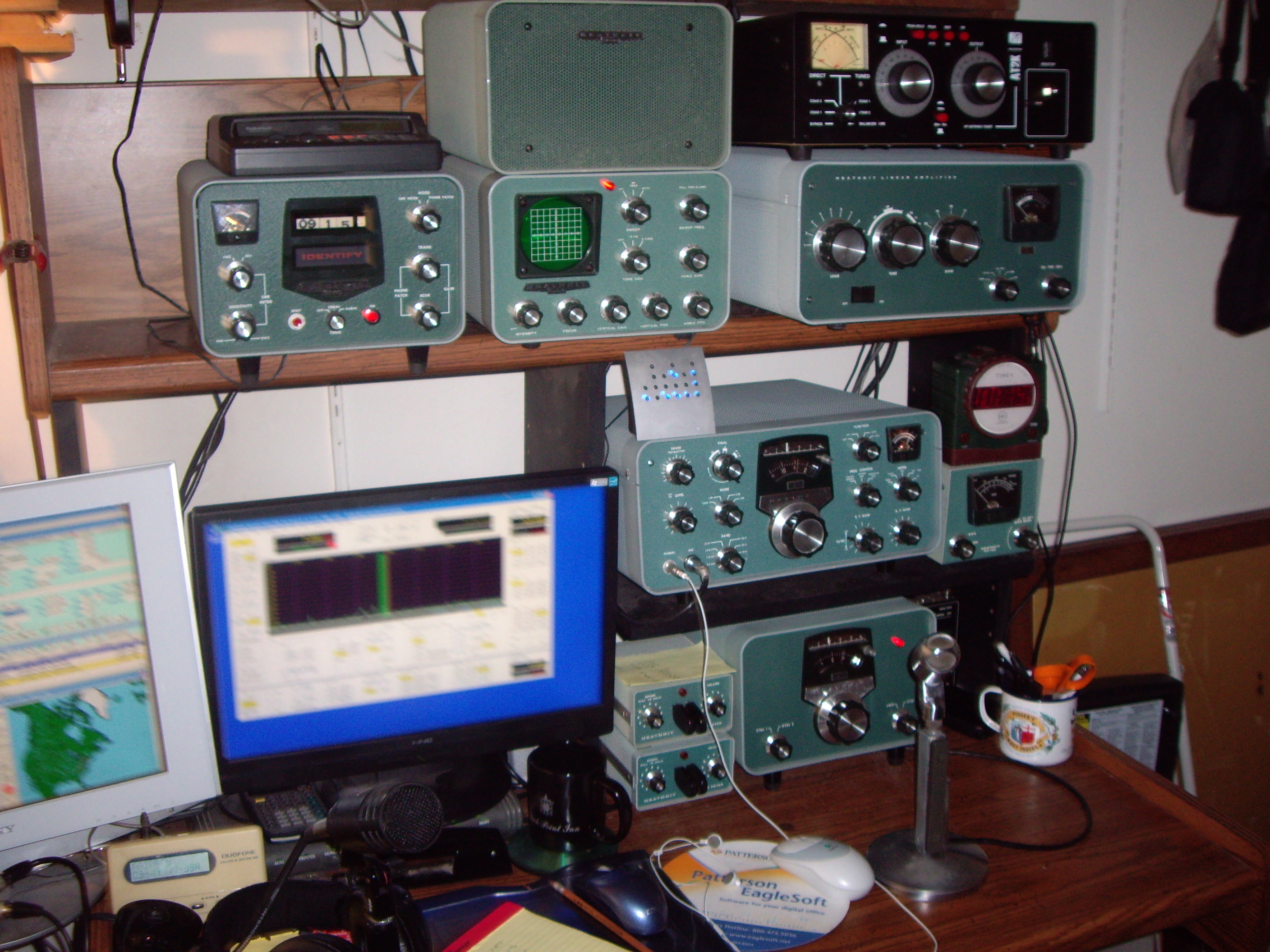 Pan of shack - a bit messy but .
LOTW, EQSL, ARRL, FISTS (14645)
73's Jon