Really?  Paper QSL cards?
  CR1IZ: There are no paper QSL cards for this operation.  Logs have been uploaded to LoTW.                                                                          
---
Ham radio has been quite a journey so far and I have made many nice friends along the way. I enjoy operating and all of the things that go into building a station. Over the years I have moved about and built several stations each time learning different things. The most important advice I can give anyone starting out is don't cut corners and do it right the first time. I prefer spending my time on the air, not repairing things.
One style of operating that I find most enjoyable is campsite portable. The days of schlepping a small radio to a mountain top are behind me. Now I operate from the comfort of our small camper. Although I have big antennas at home I still find it exciting to be able to contact another Amateur Radio operator in the USA or around the world with a simple wire antenna in the woods. ARRL Field Day is one of my favorite on air activities so camping with ham radio is like playing Field Day any time.
I am a member of the ARRL, the Frankford Radio Club and the Southington Amateur Radio Association. I enjoy contesting, DXing and casual operating on the HF bands.
Originally from Philadelphia, Pennsylvania my wife Debbie, N3ZXF and I currently reside in Bristol, Connecticut (the home of ESPN.) Any time we get back to Philly we make sure we get a cheesesteak.
Some highlights of my ham radio career have been teaching license classes and watching many of these new ops grow and go on to become active hams, club officers and volunteer examiners. I have had the pleasure to meet people from all over the world and have been able to show some of them the wonderful things we have in the United States. Ham radio has also taken me to other places where I was able to be a visitor rather than a tourist.
I am an active member of Asbury United Methodist Church.
---
When not playing radio I like to hunt and fish, camp and enjoy the outdoors.
Goose hunting in Maryland.                          Sunrise on the pond from the goose blind.
---
QSL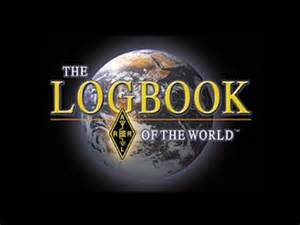 Logbook of The World preferred. It is the fastest, most economical way to confirm a contact when chasing awards. Visit www.arrl.org/lotw to get started.  It's easy and it's FREE
Paper QSL cards are costly.  Exchanging paper cards devours time, money and energy however some people collect them as a hobby.  I do not.  Once in a while I am forced to send for a paper QSL but once it has been turned in for an award I throw it in the trash.  Such a waste.
If you really, really, really want or need a paper card for your collection I will send you a paper QSL card if you include a self addressed stamped envelope (USA) or $1 (DX) No IRCs.
Anything received without return postage is discarded.
---
Zoe is our little Shi Tzu. She is 15 years old and doesn't do her tricks anymore but she still gives us much joy.
---
The Shack
I enjoy building my station. I built this desk and the shelves. In fact I built the entire room in the basement. There are seperate electric feeds for the radio and other equipment and a 240 VAC line for the amp. All coax feeds and control cables are conceled in a race behind the wall.
Everything in the station is fully integrated.  The transceiver is a Yaesu FTdx-5000MP transceiver and VL-1000 Quadra amplifier. Top Ten Devices band decoder receives band data from the transceiver and operate the TTD relay boxes.  Change bands or click on a spot and everything follows.  
Outside is a 60 ft free standing Trylon tower with a Bencher Skyhawk tri-band Yagi and a Bencher Skylark 12& 17m Yagi.
The 40m four square project was fun to build and it really performs well.  Great front to back and forward gain.  In the photo you can see a doe and her fawn out in the vertical field.
Modified Butternut HF-2V for 80m & 160m.
Other antennas include dipole for 30m and a doublet for 80m fed with homemade 600 ohm ladderline.
---