Back in NH now at the old family farm cottage in Goshen, NH.  Soon, will head to Colorado, then back to Pine Island for the winter. So, you might catch me as /0 or /7 if you listen closely in the next few days.  I will be in Crested Butte, CO then over to Moab, Utah and touring National Parks there. Taking my little 2 watt Mountain Topper along.  Not sure how much time I will have, but hopefully I can squeeze in a QSO or two?
Here is the old family place in NH.  Built in 1813, it has been in the family a very long time.  This is what it looked like around 1890.
Here is the same place today.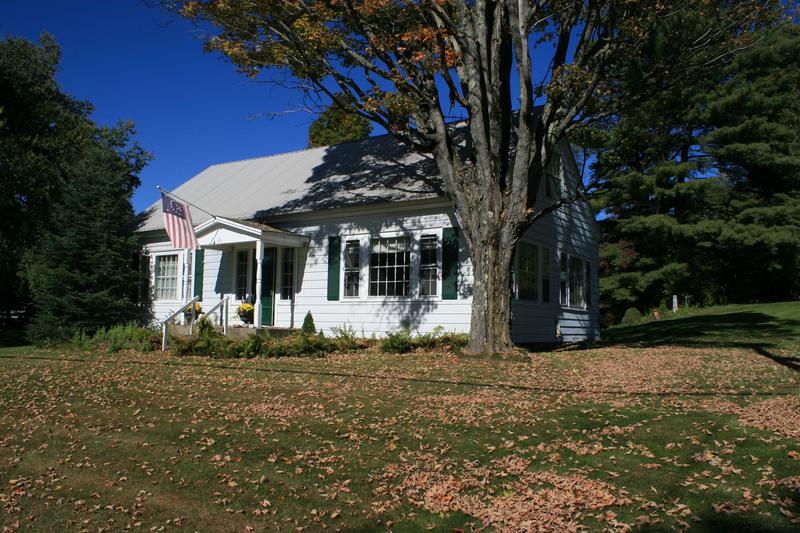 This is the place in the dead of winter...which is just around the corner!!  I will be on Pine Island when the place looks like this.
There is a small cabin behind the house and sometimes I set up my QRP rig there and open the back window.  There is a brook about 50 feet from the cabin and the sounds of that brook are quite restful.
Fall is the BEST time of year to be in New England.  This year has been no exception.  The foliage has been spectacular.
Hope to catch you on the bands!!!!
Here is the antenna that I have now used in Iceland, England, NH and FL.  Easy to deploy and multiband.  The short end, counterpoise, can be any non-resonant length and should be run away from or perpendicular to the radiator.  More than one counterpoise is good, but they should be non-resonant lengths.  Although I have never tried this, if your coax run to the balun is over 25', you can go without the counterpoise (like the EARCHI end fed or the PAR antennas).  The counterpoise can also be dropped vertically. Balun Designs offers an excellent UNUN for use on this antenna.  I highly recommend it and it costs around $50 and handles up to 300 watts.   I have done this with good success in an L configuration.  In Iceland and England, I used this wire with a 2 watt QRP rig and talked all over Europe.  Give it a shot!!!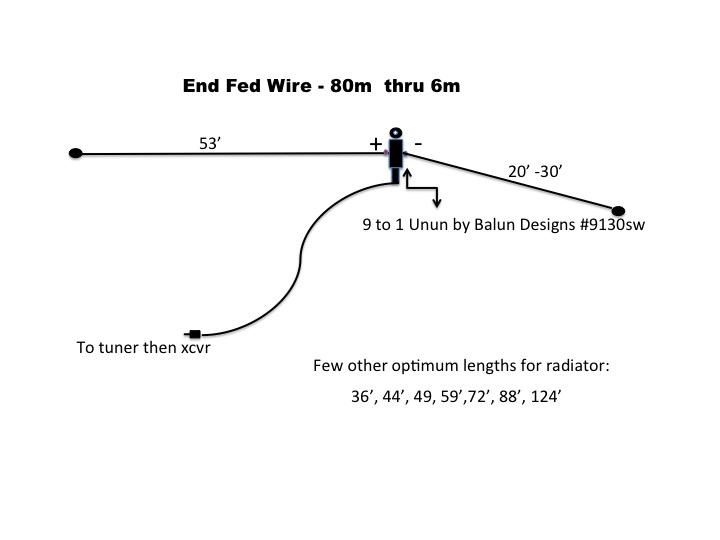 If anybody is interested in what I do for a living, check:  www.elevenexperience.com
For contacts in NH or CO, QSL to P.O. Box 133, Goshen, NH 03752...FL QSO's can get a card to me here at the Bokeelia address above.
Please note: Bokeelia is on Pine Island which is IOTA NA-069.
Pine Island is in Lee Country in Florida.
Goshen is in Sullivan County in NH.
The Cayo Costa (a.k.a. Lacosta) Island QTH and the East Part Island QTH are also IOTA NA-069,  and are in Lee County.
Member of A-1 Operator Club.
A few numbers for those interested: 10-10: 8274, QRP ARCI: 3788, FISTS: 6198, NE QRP: 41, FPQRP: 1042, NA-QRP: 481, SKCC: 1234, CW Ops: 182, FOC: 1734.

Rev: W4MQC - Saturday, May 17, 2010