Leslie Eugene (GENE) Lewis
EX: N5CE, DA2GL, KH6HDB (HAWAII & KURE ISLAND), K5LTH
Proud father of Ryan Lewis, WO∅KEE.  I am so excited he took the plunge and got into ham radio.  I think he's quickly learning why I'm so passionate about this wonderful hobby.  To me, this is the best hobby there is!  I've also got two daughters, Lisa and Lori, that I love equally as much but they're not involved in ham radio.
**ATTENTION COUNTY HUNTERS: Mounds, Oklahoma is located in Creek County, HOWEVER, I live 3 miles south and 2 miles east of Mounds, which puts me in OKMULGEE County rather than Creek County **
I was in the Navy from 1967 to 1971 and spent 3 of those 4 years at the Navy Submarine Base in Pearl Harbor, Hawaii. I was an operator at KH6SP. My own callsign in Hawaii was KH6HDB. During this same time, myself and friend/ham buddy Don Chilcote, KH6GKV (now VE6NN) staged a Kure Island DXpedition in November of 1969, signing KH6NR/KH6. I was in the Coast Guard from 1973 to 1977, I spent 1 year on Kure Island signing KH6HDB. I had joined the Coast Guard with the stipulation that they would enlist me as an Electronics Technician, and they'd assign me to Kure Island for a tour of duty. From there I went to Germany and operated as DA2GL. I also applied for and got a club callsign for the Coast Guard Loran Station of DA2CG, but it was never used. After the military, I spent nearly 20 years in the broadcast industry. I then worked for AT&T as a Communications Technician for 5 1/2 years, but fell victim to one of their many downsizings. I returned to working in the television broadcast industry. I was an Assistant Chief Engineer of Corporate Broadcasting for Clear Channel in Tulsa, Oklahoma. In December 2007 I got rehired by AT&T and went back to Atlanta, Georgia for 1 year. However, AT&T did not keep any of the temporaries so I came back home to Tulsa again. I went to work briefly as Traffic Coordinator in the Television Operations Center at Newport Television Group (formerly Clear Channel) but got promoted to Television Operations Center Supervisor. I held that position until January 1, 2012, at which time I entered my "semi-retirement" job. I went back to being the Traffic Coordinator, but only working 30 hours per week. Suffice it to say that I absolutely loved having a 3 day weekend every weekend and no more "on-call" duty. Then, on May 1st, 2013, as Fox23 and My41 in Tulsa were changing hands from Newport Television to Cox Media Group, I decided it was a good time to consider myself retired.  Although, I have continued to go back and help out a former boss on a regular basis.  I am a member of the Oklahoma DX Association. My passions are DX chasing and CW. My current country count is 349 (338 current). My non-ham passion is travel. I have already achieved a goal of visiting all 50 states and I have also been in 8 of the Canadian provinces/ territories. I hope to finish off the rest of those within the next few years. I would love hearing from anyone who has any familiarity with KH6SP, or Kure Island, or Sylt, Germany, or, for that matter, anyone who might have a question or just want to say hi. 73 & DX & Happy hamming! See you in the pileups!
Club affiliations: Secretary/Treasurer of the Oklahoma DX Association and Webmaster of the OKDXA website, www.okdxa.net. Also the L sorter for the W5 Incoming QSL Service.
RIGS: Kenwood TS-480SAT Transceiver, Icom IC-746 Transceiver (digital and VHF station), Ten-Tec Titan 425 Amplifier.
ANTENNAS:  Hy-Gain Long John 205CA 5-element 20 meter monobander @ 55 feet,Tennadyne T7 7-element log periodic @ 58 feet for 18-30 MHz, OCF Inverted Vee for 160-10 with apex at 50 feet, Cushcraft A505S 5-element yagi for 6 meters @ 62 feet, Cushcraft 13B2 13-element yagi for 2 meters @ 65 feet.The picture of the 205CA 20 meter monobander,the Tennadyne T7 Log Periodic, the A505S 6 meter and the 13B2 2 meter is below.  I also have a 60 meter and a 30 meter inverted vee on a separate tower with the apex at 40 feet.
KN5LTH - AGE 12 - JUNE 1961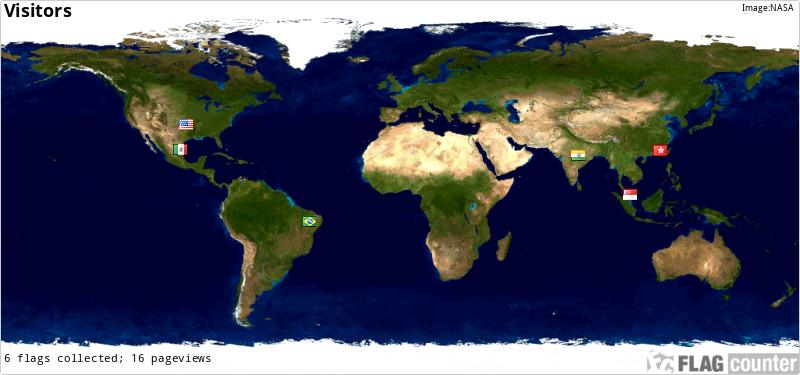 I wanted to pay tribute to the original holder of the callsign W5LE.  His name was Vince Fertitta from Louisiana (SK) and I am told he had the callsign all the way back to when there were so few hams that he was issued the call as 5LE.  I acquired the callsign on July 17, 2004.  Below is a QSL card from 1959.  Interestingly, there's no indication on the QSL card of the station he had the QSO with.  Rest in Peace, Vince.