A NEW WORLD DISTANCE RECORD ON SATELLITE AO-73-

AO-73 – 4,942 km. CU2ZG in HM77fr <> WB8RJY in EN72sm. 23-Mar-2016 at 00:36 UTC. (Source: CU2ZG)

QSL DIRECT, VIA BUREAU, OR E-QSL !

Current station consists of an ICOM 756 PRO II for HF.A KENWOOD TS 590 for 6 and 60 meters and an  ICOM IC 910H  for THE EARTH STATION.

 

 

 

 

 

 

 

 

 

 

 
BACK ON HF AFTER BEING OFF THE AIR FOR 27 YEARS ! MAKING FRIENDS ALL OVER THE WORLD,THANKS SO MUCH FOR VISITING MY QRZ PAGE ! THE PICTURE BELOW IS MY SATELLITE ARRAY. I ALSO HAVE A HEXBEAM A 43 FT VERTICAL FOR 60 AND 40 METERS , AND A 75 METER DELTA LOOP AND 3 ELEMENTS ON 6 METERS.
I AM ACTIVE ON ALL SSB AND FM SATELLITES.USING A ICOM IC 910H AND TWO M2 ANTENNAS, A 436CP42UG AND A 2MCP222, WITH ARR PREAMPS .FED WITH 1/2 INCH HELIAX.SEPERATE ELEVATION AND AZMUTH ROTORS WITH
AN EASY ROTOR USB CONTROLLER.
AN EX BROADCAST ENGINEER AT A CLASS A 
BROADCAST FACILITY AND A HOLDER OF A COMMERCIAL FCC LICENSE I AM THE OWNER OF THE ONLY LAND MOBILE FACILITY  IN THE CAPITOL CITY , LANSING MI.
SEE :​www.commsvc.com 
WE DESIGN , INSTALL AND SERVICE ALL THE POLICE, FIRE, AMBULANCE COMMUNICATIONS SYSTEMS IN FOUR COUNTIES.
HERE I AM WITH OUR TWO DASCHUNDS LIBBY AND SOPHIE . IN MY OLD SHACK....
BELOW IS MY  M2 SATELLITE ARRAY AT HOME :
22 ELEMENTS RHCP  ON VHF     (18 FT LONG) W/ GASSFET PREAMP
35 ELEMENTS LINEAR HORIZ  ON 23 CM  (10 FT LONG) W/ GAASFET PREAMP
42 ELEMENTS RHCP ON 70 CM  (19 FT LONG) W/ GAASFET PREAMP
ALL FED WITH ANDREWS LDF 4-50 HELIAX CABLE
FOX-1CLIFF AND  FOX-1D TO LAUNCH SOON W/ L BAND UP
THIS IS A SATELLITE IMAGE OF MY QTH IN THE MIDDLE OF 4 ACRES OF WOODS.THE RED TRIANGLE IS THE 75 METER HORIZONTAL DELTALOOP FED WITH 450 OHM LADDER LINE AND A DX ENGINEERING 4:1 CURRENT BALUN.
MY WIFE CATHY AND I IN OUR OLD DUNE BUGGY AT OUR SUMMER PLACE AT SILVER LAKE MICHIGAN,NEW BUGGY SHOWN DOWN THE PAGE .............. 
ANOTHER HOBBY, RIDING MOTORCYCLES !
CATHY AND I SNOWMOBILING AT SILVER LAKE MICHIGAN.
CATHY AND I IN CANCUN MEXICO .
BACK WHEN LEISURE SUITS WERE POPULAR AND YOU BUILT YOUR RADIOS FROM A KIT !
I BUILT THE SB-401 AND SB-301 . AND THEN GOT A HAIRCUT.
WORKING THE SO 50 SATELLITE EARLY IN THE MORNING UP ON THE HILL AT SUMMER HOME AT SILVER LAKE MICHIGAN, PORTABLE 8 ,IN GRID SQUARE EN 63. HAND HELD WITH YAESU FT 50 AND AN ARROW ANTENNA.YOU CAN SEE THE SANDDUNES AND LAKE MICHIGAN IN THE DISTANCE. WHAT A VIEW !
A WEEKEND PROJECT IN THE GARAGE. TPM-2 SATELLITE ANTENNA.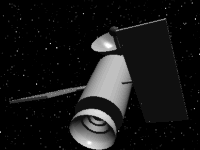 MY ORIGINAL ,TWO ARROW ANTENNAS FOR SATELLITE COMMUNICATION
WITH RELAY TO SWITCH POLARITY.FIXED AT 25 DEGREES ELEVATION.
NOW USING THREE  M2  ANTENNAS AS SEEN ON TOP OF PAGE.
New qth at the lake on weekends,operating porable 8 in EN 63 in Western
Michigan at Lake Michigan.Hex beam on HF and 3 elements on 6m ssb
and a complete earth station to work ALL voice sats.
Here I am on a lift repairing major ice damage to my hex beam.It had to be take down and repaired.Works like new again ! You can see the broken spreaders in the picture.Brian KD8VXV was operating the lift.
ABOVE PICTURE IS MY STATION AT THE COTTAGE AT LAKE MICHIGAN , EN 63, HF,  6 M. SSB AND AN EARTH STATION,  ANTENNA  SYSTEM SHOWN BELOW .
SATELITE ARRAY AT THE COTTAGE. TWO DIAMOND  YAGIS ,SKEWED AT A 45 DEGREE ANGLE ON 
A PVC CROSS BOOM IN THE MIDDLE OF A PINE FOREST. CD44 ROTOR FOR AZMUTH AND A YAESU 500 ELEVATION ROTOR WITH EZROTOR CARDS, CONNECTED TO SAT PC 32. LOW PASSES ARE A BIT
OF A PROBLEM AS YOU CAN SEE , WITH 80 FT PINE TREES !
TWIN GRAND BABIES WATCHING SESAME STREET WITH THEIR GRAND PA.
A PICTURE SHOT FROM MY DRONE AT LAKE MICHIGAN NEAR THE LIGHTHOUSE
PERFECT IMAGE RECEIVED HERE FROM THE NOAA WX SATELLITES ON 137 MHZ ! THEY PUT OUT 6 WATTS,
I CAN HEAR THEM ON A HANDHELD WITH A RUBBER DUCK IN MY BASEMENT !!! NOAA 15,18,19.
I AM USING AN SDRPLAY RECEIVER WITH HDSDR SOFTWARE AND WXTOIMG.
USING TWO WIN 7 COMPUTERS I SIMPLY FEED THE AUDIO FROM ONE TO THE OTHER.
NEWEST BUGGY WITH 24 INCHES OF SUSPENSION TRAVEL POWERED BY A
ACCURA TL , V6 , 3.2 LITER  , FUEL INJECTED, DUAL OVERHEAD CAM, V-TEC  ENGINE, SCREAMING UP THE HILL !
SSTV IMAGES FROM  THE INTERNATIONAL SPACE STATION !
OPERATING PORTABLE 8 , EN 63 INTO FO-29 AND AO-73 IN SNOWY MICHIGAN !
ITS A COLD SNOWY DAY TO BE AIMING A SATELLITE ANTENNA !