Hello and thanks for visiting my page! I am a relatively new comer to ham radio. I was licensed in 1977 and let my license expire; marriage, job and raising 5 children were my priorities. After becoming disabled I retired in 2007 after 23 years in the USAF I rediscovered amateur radio and was relicensed in April 2010 as KDěKYT.It only seemed right to me to get my old novice call back, so in December 2010 I did! I am active on all bands from 160 meters to 440 MHZ and enjoy SSB and the digital modes the most.
The picture above is of my Dad and I and some of the cars we have restored together over the years. From left to right they are 1965 Buick Electra 225 Convertible, 1965 Chevrolet Corvair Convertible, 1977 Pontiac Trans Am, 1928 Ford Model "T", 1971 Chevrolet 1/2 ton Truck, 1962 Pontiac Lemans Convertible, 1965 Cadillac Convertible, and a 1976 Cadillac Eldorado Convertible.
At home, I use a Yaesu FT-950 and Flex 1500 and a Yaesu FT 7900 for 2 meters and 440 with an Amertron 811H amp and LDG AT-1000 Auto Tuner for most of my contacts. I have an OCD at 40 feet a G5RV and a homebrew 6 meter dipole, 30 meter dipole, Jetstream JTV680 multiband vertical at 30 feet along with a 160 meter sloper along with a Comet GP-15 for 6m, 2m and 70 CM up at 50 feet. I occasionally operate portable while camping with my family using my GO kit with ICOM 706MKIIG and Yaesu FT 7900, and work digital modes with a Dell netbook, the antennas I use with the GO box are a G5RV, double bazooka for 6 meters and J pole for 2m and 440 MHz. When I'm mobile I use a Yaesu FT-857D with an LDG tuner, Hamsticks and a Comet SBB-5.
The "Shack"
My "GO" Kit
Tower and antennas at WDěDMO
I hope to catch you on the air sometime for a QSO, if we have already had a QSO thank you for that opportunity. I will QSL via EQSL and LOTW. SWL's you're reports are always welcome,they are very much apperciated! Thanks for stopping by and come back often, 73!

SOME LINKS I FIND USEFULL
The Wind http://hint.fm/wind/
VHF Propagation map http://aprs.mountainlake.k12.mn.us/
Space Weather http://spaceweather.com/
NOAA OMAHA http://www.crh.noaa.gov/oax/
PSK Reporter http://pskreporter.info/pskmap.html
6 Meter Beacons http://www.k9mu.com/map/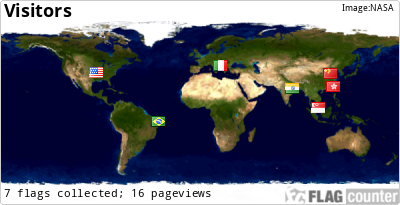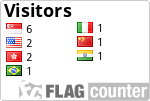 #4361
#3309
#3639
+
#7666