I'm the manager for
W4D
SPECIAL EVENT
DISCOVERY DAY OF PUERTO RICO

Puerto Rico Western Amateur Radio Club "NP3M" will be celebrating a special event commemorating The Discovery Day of Puerto Rico
with a special call "W4D".
We will be on Air the 18, 19 & 20 of November, 2012.
Bands: General portions of 10-40 meters.
QSL available via WP4SD
Include a SAE (#10 envelope) + 1 green stamp for locals & U.S.A stations.
Outside of U.S.A please include SAE (#10 envelope) with 2 green stamps.
sorry NO IRC`s please.
Hope to copy on the bands.73`s.
THE HISTORY
On September 25, 1493, Christopher Columbus set sail on his second voyage with 17 ships and 1,200–1,500 men from Cádiz.

[

6

]

On November 19, 1493 he landed on the island, naming it San Juan Bautista in honor of Saint John the Baptist.A name that was later supplanted by PUERTO RICO (RICH PORT)
info from wikipedia
Hello!!
My name is Victor but everyone calls me by my Nickname "Tito"
I live in the City Of San German Puerto Rico, San German is one of the oldest cities of Puerto Rico, the nickname of my city is "City founders of city's" in Spanish is "Ciudad Fundadora de Pueblos" Inside this big City are 19 more towns, I live in one of the biggest and important town of the big city of San German, the name of my town is "ROSARIO" I was Born in San German an raise in Rosario, been living in this town all my live, My town also have some history, in the town of Rosario was born the first ham radio ever in all Puerto Rico, his name was Joaquin Agusty, you will find his biography in this link http://prarl.org/?page_id=1134
Like everyone I come from bean a CB'er, got interest in radio when one day in channel 40 I made a QSO with the Isl. of Montserrat, we exchange address and receive a post card from that island That made me more interest in making QSO's and getting my HAM licenses, I have been in radio since 1989.
At this moment I'm40 years old, married over 20 years and have 2 boys and 2 girls, the oldest is already 19 years and is in the university of Puerto Rico "RUM", trying to reach his dream of becoming engineer, my second boy is on 11th grade in High School, he is 16 years old, I'm trying to get this one interest in radio, the third is a 14 Year old girl, she's on 9th grade and the last is also a girl of 9 years, she is in 5th grade.
I work in the city hall of my city of San German, I have work there for 16 years, my boss is the mayor of the city, I'm in charge of the office of "Technical Area", I'm the MIS there. I do everything that has to be with computers, server, WI-FI antennas, internet, programming and repair.
Well that's all for now, hope to meet you on frequency some day, 73's from
WP4SD
"Tito"
I WILL QSL OLNY VIA DIRECT
Mr. Tito
P.O Box 905
San German, Puerto Rico
00683-0905
If I make a QSO with you and you want to exchane QSL card Please add just

1 GREEN STAMP

and a SES

, I will cover the rest and will Confirm the QSO 100% Thank You.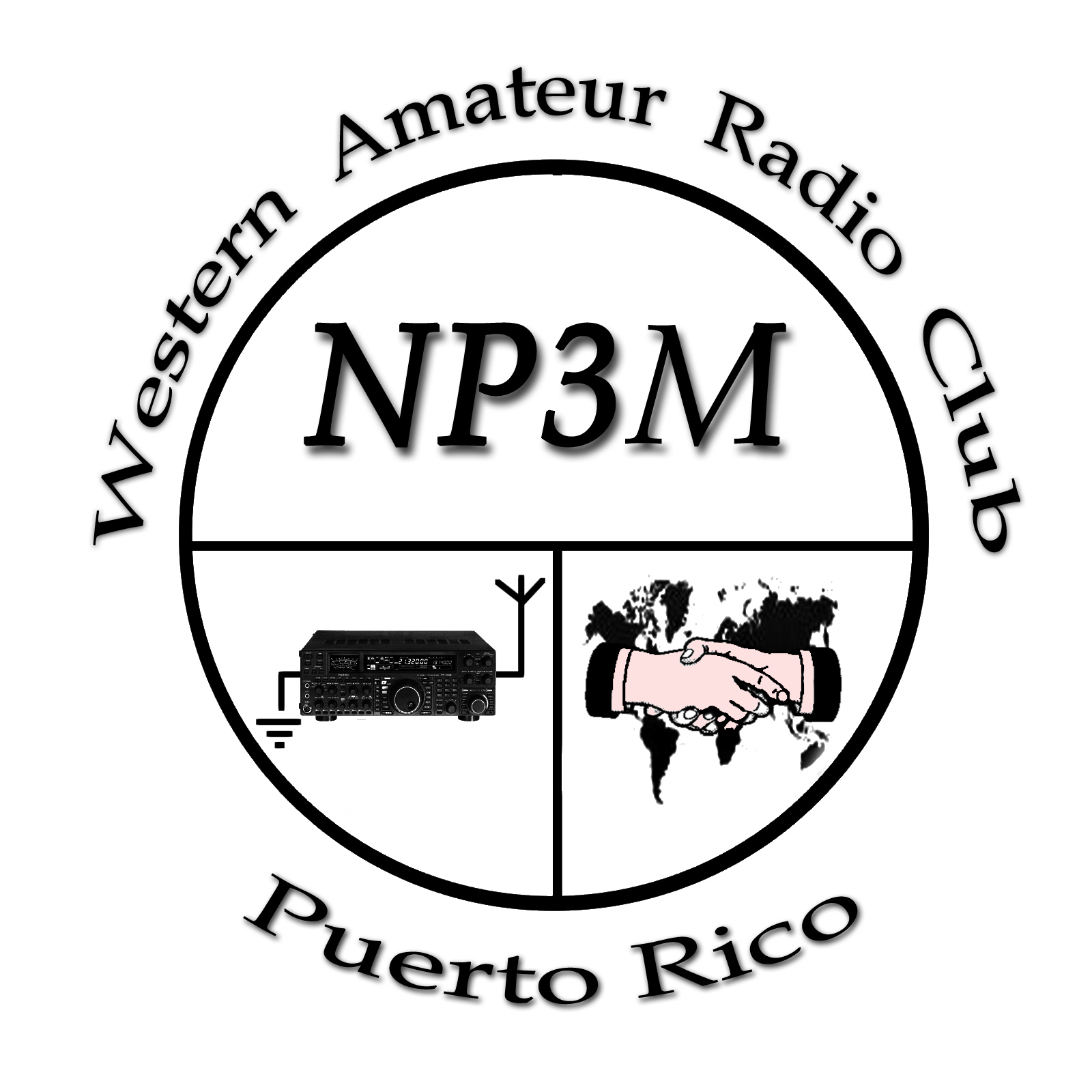 Member Of Western Amateur Radio Club "NP3M"

M"