De  1 a  5 de MAYO 2015  trabajare el evento  DIPLOMA CINCO DE MAYO  mas informacion en la pagina  
diploma.puebladx.org
                                              
QSL  Manager    XE1SIX  Activacion  faro  de NAUTLA    MEX  065
           QSL  DIRECTA:       Andres  Marquez  Garcia
                                             P.O.  BOX   5-20  C  Prados  Agua  Azul   C.P.  72431
           Estaciones  Mexicanas  enviar  sobre autodirigido con estampillas  no  efectivo.
           Estaciones  extranjeras  enviar  sobre  autodirigido  y  2 dolares.
           QSLS  enviadas  por  buro se confimaran por la  misma  via.
QSL    DIRECTA ,   BURO,   eQSL.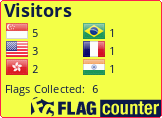 1979167 Last modified: 2015-05-20 23:58:54, 2201 bytes
Login Required

Login is required for additional detail.
You must be logged in to file a report on this page
Currently updating logbook display.
Grid Squared Award

#2893


Granted: 2015-02-13 23:15:05



Endorsements:

World Continents Award

#3281


Granted: 2015-02-13 22:00:03



Endorsements:

20 Meters Phone

12 Meters Phone

10 Meters Phone

20 Meters Mixed

12 Meters Mixed

10 Meters Mixed