YU6A Serbia


Login is required for additional detail.


[+] Mailing label


[-]

Lookups: 24409 Ham Member

QSL: YU6A
SERBIA
ITU 28,DX Zone 15,ww loc KN04et
Member of YU1FJK, YU1SRS, ARRL,
YUCWK, YUOTC, YUDXC, YUQRP
My newCALL: YU6A after 1.7.2007.
Best regards, 73 GL & GH - ACO

CW forever
- - -
http://www.uspln.com/images/gln_animated.gif grmljavine u svetu
BEOGRAD, SRBIJA - EVROPA
http://www.youtube.com/watch?v=v4ZVYhZ5XpU&feature Aleksandar kolo
BELGRADE, SERBIA - EUROPE
Situated at the historic borders of eastern and western empires, Belgrade has been shaped by its history, each leaving traces as new generations continue to build and fight over this highly prized city. Unraveling the mystery and attraction of Belgrade means looking at this history, while enjoying and getting caught up in its passionate demeanor.

Conquered and rebuilt by Celts, Romans, Slavs, Turks, and Austro-Hungarians, the Kalemegdan Fortress anchors the city to its strategically important position at the confluence of the Danube and Sava rivers. Once a battleground, it is now a peaceful retreat from a bustling city. From its walls you can see the modern regional economic center of New Belgrade rising across the river and feel how important this crossroads city is.


Back in the city, cafés are packed with lively people, unloading leisurely onto the sidewalks during the summer months or packed in heated conversation during the winter. An eclectic mix of architecture marks new trends next to Belgrades heritage, and a city that has always led change in the area continues to progress. Just as it has to its many inhabitants, Belgrade will amaze and surprise its visitors as it goes through yet another rebirth.
Entertainment in Belgrade (Spirit of Belgrade)
One thing is for sure - IT'S NEVER BORING in Belgrade!

Almost every day some meeting, event, festival, tournament, exhibition, concert, match, or performance take place. The local ones - for friends from the neighbourhood, as well as the great ones - of international importance.
Belgrade has character in spades. Other places might have a lead in exoticism, but for the real beguiling Balkan spirit, it has to be Belgrade. It is a city where you can dance until sunrise seven nights a week, where hospitality crackles in the air, and where looking good is a birthright and a religion in one.

In Belgrade you can taste some of the purest organically produced food and drink. Traditional cusine means that almost everything is home-grown - and it tastes that way. With a penchant for locally smoked ham, grilled meat, stuffed vegetables, specialist breads, salads, pickles and soft "kajmak" cheese, most Serbs eat enormous amounts and yet stay enviably slender.

A lot of nightclubs, bars and restaurant-boats along the riverbanks make Belgrade nightlife some of the most exuberant in Europe. Spectacularly beautiful young women who look as if they have stepped from the fashion pages of Cosmopolitan, students, young men in sports clothes, musicians and writers link arms in camaraderie as they wander the cobbled streets of the nineteenth-century Skadarlija Bohemian quarter, the pedestrians Knez Mihailova Street teeming with luxury shops or Republic Square with its dozens of pavement cafes. Most Serbs go out for the evening after 10pm and most nightspots are open until at least 2am - yet there is rarely any sign of drunkenness or offensive behavior. The atmosphere is usually of people having a benignly good time enjoying everything from Procol Harum to Electric Six, Sinatra ballads to Serbia's home-grown brand of high-energy pop music.
Beograd je neobičan mozaik viševekovnog ukrštanja civilizacija u kome svako nađe delić onoga što ga podseća na rodni kraj, ali upakovano u neponovljivi beogradski šarm.

Ne postoji slično mesto na svetu gde su tako prirodno spojeni orijentalna strastvenost i evropska gospodstvenost. Stalno na putu ratnih pohoda sa Istoka na Zapad, i obratno, bezbroj puta rušen i podizan, Beograd nema stilski kontinuitet i eleganciju sličnih evropskih metropola. Ali, zato je bogato obdaren vitalnošću, smislom za humor i kosmopolitskim, radoznalim duhom. I zato u Beogradu nikad nije dosadno!


Živeti u Beogradu (Duh Beograda)
Jedno je sigurno - u Beogradu NIKAD NIJE DOSADNO!

Skoro svakog dana u Beogradu se održava neki skup, manifestacija, festival, turnir, izložba, koncert, utakmica, predstava. i to od onih lokalnih - za društvo iz kraja, do onih velikih, internacionalnih, svetskog značaja. Beograd je sav sazdan od upečatljivih osobenosti. Druga mesta mogu prednjačiti u egzotičnosti, ali istinski očaravajući balkanski duh se može osetiti samo u Beogradu. To je grad u kome možete igrati do zore svih sedam noći u nedelji, u kome se s vazduhom udiše gostoprimstvo i u kome privlačan izgled postoji kao spoj naslednog prava i religije.

U Beogradu možete probati hranu i piće koji se svrstavaju u najčistije organski proizvedene. Tradicionalna kuhinja podrazumeva da gotovo sve bude iz domaće radinosti - i sve ima takav ukus. Kao ljubitelji lokalne dimljene šunke, mesa sa roštilja, filovanog povrća, posebnih vrsta hleba, salata, turšije i kajmaka, većina Srba jede mnogo i ostaje zavidno vitka.
Mnoštvo noćnih klubova, barova i restorana na brodovima duž obala reka doprinosi da beogradski noćni život bude među najburnijim u Evropi.
Spektakularno lepe mlade žene, koje izgledaju kao da su sišle sa modnih stranica Kosmopolitena, studenti, mladići u sportskoj odeći, muzičari i pisci spajaju ruke druželjubivo dok šetaju oblucima popločanim ulicama Skadarlije, boemske četvrti 19. veka, Knez Mihailovom ulicom, pešačkom zonom punom luksuznih prodavnica ili Trgom Republike, sa desetinom kafea na otvorenom.

Većina Srba kreće u večernji izlazak posle 22 sata i većina mesta za provod je otvorena barem do 2 sata ujutru - ali se ipak retko može videti bilo kakav znak pijančenja i nasilnog ponašanja. Atmosferu obično stvaraju ljudi koji samo žele da se dobro zabave, uživajući u svemu od "Procol Haruma" do "Electric Six", od Sinatrinih balada do srpske energične pop muzike.
One of my QSL cards. YU1AA & YU6A op ACO, YU1KL op Zoki, YU1MA op Goran.
www.srpskapolitika.com/slajdovi/Moja-omiljena-filozofija/index.html moja omiljena filozofija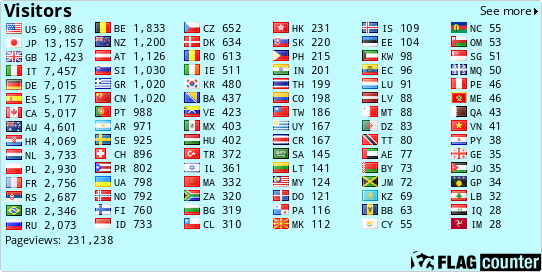 Last modified: 2012-06-07 15:40:21, 14925 bytes
Login Required

Login is required for additional detail.
You must be logged in to file a report on this page
Currently updating logbook display.