If you think you hear me calling CQ on SSB, I can assure you it wasn't me, but maybe Luis YV5ENI (ending in INDIA)
ITU 12, CQ 09, Grid square FK60ol (FK60ol28qp)
Former YV5HUJ (from 1979 to dec 2011), I'm now YV5EN (from 2012 onwards). Contest callsigns: 4M5EN, YW5R
73 to all and many thanks for visiting here on QRZ.com. I hope you are reading this because we've just had a CW QSO!
My name is Edwin Rivera, I was born on 1957 in Caracas Venezuela, married to Aurita YV5JGU since 1989.
I started my hamlife on 1978, getting my hamradio certificate on march 16, 1979 at the age of 21, immediately becaming a CW fanatic. Since then until this date I'm almost 100% CW operator. 80m, 40m, 20m, 15m, and 10m have been my favorite bands and my primary ham radio interest is chasing DX so I would like to share with you my CW and my QRP CW DXCC entities QSL cards gallery.
I really enjoy calling CQ and make QSOs at high speed (QRQ) but I'm always opened to slow down my CW speed to comply with the one of my correspondent.
So please, if some day you hear me and you want to contact me at slower speed, do not hesitate to call me and ask me for QRS or QRSS because it will be a pleasure for me to have a CW QSO with you at your speed.
About QSLs: I take QSLing seriously.

ALL cards I receive will be answered for sure! (100%)
I'm one of those operators who REALLY LIKE PAPER QSLs so please send me yours
OQRS (Online QSL Request Service) by ClubLog is available and it will be answered the same week than your request but anyway please send me your QSL via buro because I would like to have yours too.
Cards received directly will be answered directly (normally within one week) but please be aware that the mail service in my country is very very slow. I will appreciate you send SASE + IRC, NO money please.
QSLs via bureau will be answered in the same way.
e-mail requests with QSO details will be QSLed via the bureau within the same week but I kindly ask you for a paper QSL also via the bureau.
I upload every week my recent QSOs to the Log of the World (LoTW) but again I will appreciate your paper QSL card in my album. Please NO eQSL and NO QRZ Logbook.
YV5EN & YV5HUJ Club Log Search engines and OQRS (Online QSL Requests), updated once a week:
  YV5EN (from January 2012 onwards). It also includes YV5EN/QRP
    Please note that all SSTV contacts are identified by ClubLog as
    PHONE because the ARRL considers them that way for DXCC awards.
  YV5HUJ (1979-2011). It includes YV5HUJ/QRP

CQ World Wide DX CW Contest 2015, 2nd Place in the World,
South America Record, Single Op - QRP Assisted - 40m (op YV5EN)


CQ World Wide DX CW Contest 2014, 2nd Place in the World,
South America Record, Single Op - QRP Assisted - 40m

CQ World Wide DX CW Contest 2013, 2nd Place in the World,
South America Record, Single Op - QRP - 40m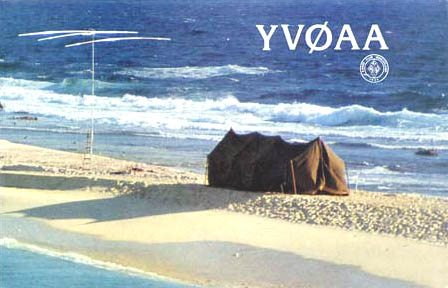 Member of YVØAA Aves Island 1984 DXpedition, CW operator.

1983 CQ WW DX CW Contest, Nr. 1 Score in the World
14MHz, YW5R (op YV5HUJ, now YV5EN).

I love to work HF CW from less than 1 watt output (QRPp) up to 5 watts output (QRP).
- Heathkit HW-8 (manufactured on 1975) for 80, 40, 20 and 15m, adjusted to 1 watt output.
- Elecraft KX1 (acquired on nov '09) for 40 and 20m bands, 4.5 to 5 watts.
Antennas are vertical (hy-gain 14AVQ or mobile mast) and inverted V dipoles.
My QRP and QRPp tiny rigs: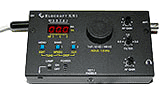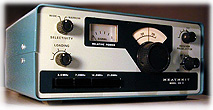 Most often you will hear me working CW with my Bencher® BY-2 Iambic paddle connected to my homemade digital CMOS keyer but I run my homemade iambic paddle or my Palm Radio® Mini-Paddle when I'm portable.
Please visit URL http://yv5en.org for more information or you can follow me on Twitter http://twitter.com/YV5EN.
Hope to meet you on the air.
GD Luck, 72, 73 es best DX


Edwin - YV5EN (former YV5HUJ)
Twitter: @YV5EN
Web: yv5en.org
Member of:
Radio Club Venezolano #2212
Society for the Preservation
of Amateur Radio
NAQCC Lifetime Memeber #4881
Straight Key Century Club #8307
Flying Pigs QRP Club International #2713
Polar Bear QRP Ops Club #299
World Slow-Scan Television Club #307
Croatian Telegraphy Club (CTC #1150)
Elecraft KX1 #2275
QRP-Lnew