DISCULPE PAGINA EN CONSTRUCCION
Dear friends
Thanks a lot for the QSO, and your interest about my station. I hope to contact you again in other bands.
I am Ham Radio Class "A" , I use to work DX and experimentation at the 21,7, 3.5 khz bands and BPSK31 mode.
I am member from RADIO CLUB VENEZOLANO, send your QSL card via BUREAU or DIRECT
Receive a warm greetings from VENEZUELA and I hope to meet you again very soon in frecuency. Once again, 73's and good DX
1 Place in the National Vhf Contest 2006
4 Place mono op. 40 in the Independence Venezuelan Contest 2006
3 Place mono op. 40 in the Independece Venezuela Contest 2007
YW3AJ DX October 2007 Portuguesa state expedition RCV Operator
YW2AJ RCV Dxpedition to Barinas State 2008 Operator
YW6AJ-YW6A RCV Dxpedition to Piritu Adentro Island SA-090 Operator 2008
Operator in the YW4M Cq Worl Wide WPXcontest M/M 2008 team.
Operator in the Cq Worl Wide WPXcontest 2009 category: single-op all low ssb.
YW9A RCV Dxpedition to Amazonas State 2009 Operator
YW5AJ RCV DXpedition to Guárico Juny 2010 Operator
8 Place mono op 40 in the Independence Venezuelan Contest 2010
YW6MOTO Dxpedition Cúa-Manaos (Venezuela-Brazil) Operator 2012
YW5YL DXpedition La Playita Island Venezuela. Team Leader-Operator 2012
2 Place mono op. 40 in the Independence Venezuelan Contest 2012
eqsl.cc member
YLs in the Worl group in Facebook Member
I invite them to visit the following pages:
http://www.radioclubvenezolano.org
To know the Places more Beautiful of Venezuela I invite them to visit this page, where we have a natural tourism. :)
Facebook: Maika Casanova
Twitter: @yy5alo
Echolink :Venezuela-yy5alo
mail: yy5alo@gmail.com- yy5alo@hotmail.com
THANK YOU FOR VISITING MY PAGE I WAIT FOT YOUR QSL CARD
CERRO EL PICACHO VISTA AL LITORAL DE VARGAS
MIS FLORES PREFERIDAS MI GRAN AMIGA CAROLINA YV4AW
GOOD LUCK 73´S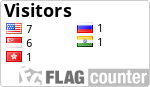 Maika Casanova :D