My very basic 144Mhz EME Station:
A new and very interesting adventure!!!!!


EME Stations worked on 2m:
1.)  I2FAK         Franco    (Italy)       
2.)  OZ1LPR     Peter       (Denmark)                               
3.)  PA0JMV     Joop        (Netherlands)  
4.)  DF2ZC        Bernd     (Germany)                              
5.)  KB8RQ       Gary       (USA)
6.)  K7MAC      Ronald    (USA)
7.)  ES6RQ      Ants          (Estonia)
8.)  ES3RF    Gennadi      (Estonia)
9.)   RX1AS      Sergey     (Russia)
10.)   PA2CHR    Chris      (Netherlands)
11.)  DK5LA    Reinhard  (Germany)
12.)  DK3BU                      (Germany)
13.)  RU1AA    Alex           (Russia)
14.)    RK3FG      Anatoly    (Russia)
15.)  I3MEK      Mario      (Italy)
16.)  PA5Y     Conrad    (Netherlands)
My First EME Contact on 2m with Franco I2FAK from Italy @ 21h24utc 25-03-2016!!!!!!
Thank you Franco for your effort my Friend!!
2 X 10 Element OWL Yagis (6m Booms Homebrew) with 50 Ohm power devider by ZS6OB
63mm Fiberglass spreader boom carrying the antennas about 8m high, on tilt over tower.
I have a 160Watt TX power capability .
Very basic Rotor system control box  for homebrew EL/AZ Rotors
Some of my first DECODES via The Moon that had me very exited:   



PLEASE WAIT FOR MY "

73

" OR "

CQ

" IN DIGITAL MODES AND MY "

QRZ

" IN PHONE MODE!!!!!!BEFORE YOU CALL ME!!!!
PLEASE NOTE THAT I DO NOT USE THE "RRR" IN JT65 MODE, IT CUTTS 2 MINUTES OFF THE QSO AND MAKE IT POSSIBLE FOR FASTER OPERATING!!!!!!!
THIS DX GROUP WAS CREATED BY ME ON THE

22nd OF JANUARY 2015

WHEN MY

SON

AND

VERY GOOD FRIENDS

 OF MINE BECAME RADIO HAMS. WE HAVE A CLOSED GROUP ON WhatsApp ON OUR CELLPHONES WHICH BROADCASTS  RARE DX STATIONS AND OTHER STATIONS WE WORKED OR HEAR, WITH CALLSIGN AND FREQUENCY THEY ARE ON,TO GIVE THE GROUP A CHANCE TO WORK THEM.WE ALL CARRY

ZS4 

  CALLSIGNS AND REPRESENT THE CENTRAL PART OF SOUTH-AFRICA CALLED THE

FREE-STATE PROVINCE.
CURRENT MEMBERS:
ZS4A (Group Custodion) , ZS4SDL , ZS4AZ , ZS4LD , ZS4RC , ZS4MK , ZS4VLS, ZS4JLE.
My Mobile Nr: +

27 83 3841497
MEMBER OF THE S.A.R.L 

Active on all HF freq. With Phone,SSTV,Bpsk,Rtty,

JT65+JT9
(2 - 5 watt output)

and Wspr +  LEO Sattelite communications and 144Mhz EME.
PLEASE NOTE:
IF I DO NOT ANSWER YOU WHEN YOU ARE CALLING,THEN I TRULY CANNOT HEAR YOU,I WOULD LOVE TO WORK AS MANY STATIONS AS POSSIBLE SO BE PATIENT AND TRY LATER AGAIN OR INCREASE YOUR TX POWER IF POSSIBLE, LET US ALL ENJOY THIS HOBBY/RADIOSPORT
This is my Electronic QSL Cards.
-LOGBOOK

Station Details:
Kenwood TS- 950SDX HF Tranciever for DX.
Yaesu FL-2100 Linear Amplifier.
DAIWA  CNW  2.5 KW  Antenna Tuner.
TH5MK2  Thunderbird 5 Element 3 Band  Yagi  @ 60Ft/18M   High.
Kenwood TS- 2000X  All mode Multibander   Tranciever.
Microphones:  HEIL Proset Plus   and    HEIL PR 781
Mobile Station:
ICOM  IC - 706 MK2 G   Tranciever.
Little Tarheel 2   (80-6M )  Multiband HF Antenna.
Surmen SG-7900 High Performance Dual band 2m/70cm antenna.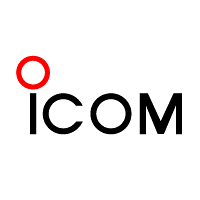 NEW TOWER AND ANTENNA INSTALLED17-08-2013.THUNDERBIRD TH5 MK 2 TRI-BANDER FROM HY-GAIN 60FT/18 M HIGH
The following photos was taken from a BELL 407 Helicopter when we did a flyby.
Arial view of QTH and antenna 

Closeup view of the Homebrew Tower and Beam by Hy-gain.

Station Layout:
Kenwood TS-2000X All Mode Multi Bander
Kenwood  TS-950 SDX    HF Tranciever
Default microphone mostly used: HEIL PR 781
Something exstra for some heat
ANTIQUE MODULATION (AM) STATION FOR MUSICAL TRANSMISSIONS
MOBILE STATION:
LITTLE THARHEEL2 (80-6M) ANTENNA
HIGH PERFORMANCE 2M/70CM SG-7900 DUAL BAND ANTENNA
ICOM IC-706 MK 2 G  TRANCIEVER
CLUBS:
Myself and my wife Heidi (ZS 4 ZA) and our two Sons Stephan (ZS 4 SDL) (left) and Brandon(right).
ANTENNA PROJECTS IN 2015:
2m+70cm Bow and Arrow SAT Comms portable antenna.
Completed Bow&Arrow
2m x 12 element for SSB Horisontal work, wil be going up to 22m on tower.
12 Element 2 meter Yagi's feedpiont and Gamma Match
26 September 2015:
Prepairing for installation of the 12 Element 144Mhz  Long boom Yagi by my Son, Stephan ZS4SDL.
Up through the big beam and waiting for the 4m mast to go up.
Getting the direction correct to correspond with the TH5 Beam.
Job done and only tying the coax feeder to the tower all the way down, he did a fantastic job up there alone in 33'C and took him 4 hours in the hot Sun, thanks a million ZS4SDL.


The homebrew Red Bush Tea Tin Tuner (RBTTT).
This was always a joke between friends that this Tuner can tune up a 6 inch nail on 80m band.
The first inline tunning cap and roller inductor dates back from 1945 which was selvaged from an old Navy AM transmitter and the dual cap was in my scrap collection, the very old looking tea tin came from my XYL ZS4ZA which had some needle work stuff in. I thought of spraying the tin but it looks more ancient this way.
This Series/Parallel Capacitance tuner realy works and is a nice to have for field trip stations. Never seen anything tunning like this!!


Some pictures of my daily work ,a bit of Live-Line (HOTLINE) work on a 132 Kv Line