---
       

Thank's for looking me up!

   
             eQSL 

Member
         

WELCOME FRIENDS, ALL HAMS AND SWL'S TO MY PAGE,
            "ON RADIO WE ARE ALL FRIENDS"
SWL ARE MOST WELCOME, SEND ME YOUR REPORT AND I WILL ENTER YOU IN MY SWL LOG AND RX A QSL CARD.
PLEASE FIND TIME TO READ MY PAGE AND IF YOU HAVE TIME, PUT YOUR COUNTRY FLAG AND YOUR LOCATION ON MY MAPS AT THE BOTTOM OF THIS PAGE.
                              

"

G

0

S

W

B"

   
                                                       
       G0. Short.Wave.Band.
         QTH-IO94DW.....      WABSquare-NZ17....
Newcastle upon Tyne - North East England - United Kingdom.
 Now on D-STAR. Give me a call... on Reflector 001C/DCS005N .            
          Also on C4FM Fusion ......OR......2341039 DMR  
      I can also be contacted direct via:
                 Echolink...
                     @

MB7IRM-L

   

Node 448469
                                                    OR DIRECT
  EUROPE/United Kingdom/Newcastle upon Tyne/G0SWB 946682
Now About Me.....
Retired, first Licensed in the late 70s, callsign G1OEO, on CB before that.
Been off the Air for a lot of Years and setting myself a more Up to Date Radio Shack,
"Setting up the New Station "
"RIGS" (at last count!)
Yaesu FT-847, FT-1802E, FT-817, FT-290R Mk1, FT-1D, FL2100B, FTM-350E, FTM3200, FTM-400
Kenwood TS-950SDX, TS-850SAT, TM-741E, TL-922, TM-D701, TR-751E
Icom IC-7300, ID-51. 
Retevis DMR Handset, TYT, DMR Handset,  Alinco DJ-G7, Anytone 4M  (70mhz).
-----------------------------------------------------------------------------------------------------------------------------
Description......
For DATA ON HF /VHF at the present time I use my Yaesu FT-847 Earth Station which covers HF-6m-4m-2m and 70cms and Satellite with a home constructed interface and acer laptop, For Dedicated HF use I use a Kenwood TS-850 SAT  with Yaesu FL-2100B Amplifier and a Kenwood TS-950 SDX with Kenwood TL-922 Amplifier (see Photos)
Now on the High Priority List is the antenna setup for working Satellite and EME.
Also for VHF/UHF its a Kenwood TM-741E FM Mobile rig 50w out which covers 10m-2m-70 cms. works good on Ten FM and I have just added to the station a Kenwood FM Dual Bander TM-D701 which has Echolink, Packet and APRS,
in the car its a YAESU FT-1802E which gives me 65 watts through a 5/8 0n the roof of the car, also mobile with the icom ID-51E ON D-STAR.
Main Antenna for HF is a 3 elements Tri Band Beam for 20m-15m-10m. after been serviced waiting to be put up on the tower.
I am using a home Constructed W3DZZ type Trap Dipoles for 160m-80m-40m-20m.
with a Total length 262 ft @ 35ft, 12 meters High.
Also I have a Home Constructed dedicated dipole for 40 metres my favourite band.
69.52ft long, 30ft High and Wow it works real fine...3
Also a Half Wave Dipole Antenna for 60m (89ft long) only 20ft high.
For VHF/UHF 2m-70cms it's a couple of Diamond colinear Verticals for VHF/UHF.
also I have a 2 x 7 ele ZL Specials stacked for 2m ssb.
Dedicated 6m dipole and 4m dipoles with a 10m Hy-Gain Silver Rod Vertical for 28/29mhz..
For D-Star I use the excellent Icom ID-51E Handset,
I have my own personal HotSpot, G0SWB-B consists of a Raspberry Pi and DV-Mega.
which I also use for DStar Mobile.
I am adding More equipment to the station as funds Permit,
I am Now on Most HF Digital Modes again including SSTV, WSPR, PSK etc
After it has been down for repair i am now Hoping to get my lattice tower back up soon,
then I can get my Tri-Band Yagi back up (cant wait).....
enjoying data modes with PSK  and SSTV  etc.
Just set up my 9 element  Vargarda Long Yagi for 2 metres and i'm pleased to say it is working great,
hopefully the Lattice Tower is at last going up again after it has been Repaired and
re-galvanised. (weather permitting)   ANOTHER NEW ADDITION IS 2 X 7 ELEMENT ZL SPECIAL VHF ANTENNAS STACKED.
A NEW ADDITION TO THE SHACK AND MOBILE A YAESU FT-817.
Now on 23 cms see my station below.....
Yaesu 2m c4fm fusion transceiver 65watts.  also an Anytone 4m fm transceiver see below.
new to the shack Icom IC-7300.
I will be Listening on 80 through to 10M UK Daytime Hours (depending on Propogation).....and on 40m  60m 80m and Top Band Some Evenings..
if you hear me on......... give me a call.........
if you want a QSL Just Ask, either eQsl.cc or send direct.
SWL Reports most Welcome and I will confirm your report with a QSL card by
which ever means you would like, you can e-mail or use eQSL direct or download from on here.....
73 and 88s not forgetting the ladies, de G0SWB.... Richard.
My Tower, (As it used to be!) and will be again soon.
Please Sign my web contact log and leave a message for me, (Just click on the web tab at the top of my page)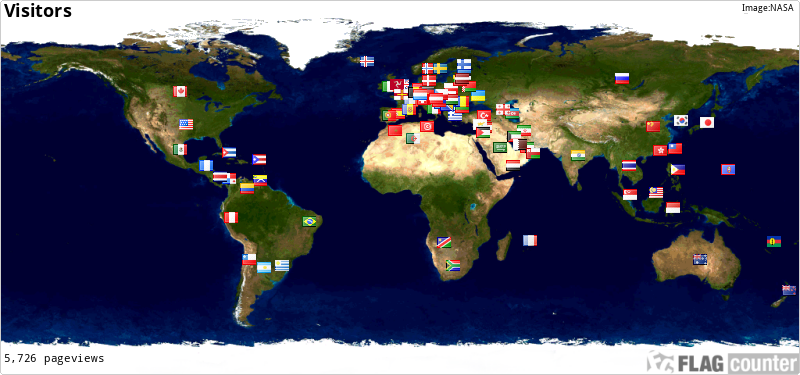 Are You in my Logbook?
IF YOU HAVE WORKED ME PLEASE CONFIRM OUR QSO IN QRZ LOGBOOK.
IF YOU SEE A STAR NEXT TO YOUR CALLSIGN PLEASE CONFIRM OUR QSO.
 My DATA RIG YAESU FT-847 complete with a MFJ-993B ATU 
FOR HF MY KENWOOD TS-850 SAT.
ALSO FOR HF MY KENWOOD TS-950 SDX.
MY KENWOOD TM-D701      MY KENWOOD TM-741E 10m 2m 70cms.
ICOM ID-51  with DV-Mega and Raspberry Pi for my Hotspot for D-Star.
You can catch me on REF001C  or  DCS005B...
For info on the DV-Mega go to www.dvmega.co.uk and chat with Karl.
A LITTLE BIT OF HELP MY KENWOOD TL-922 1.5 KW
AND THE BABY AMP BELOW YAESU FL-2100B.
             The Top Performing Icom IC-7300+SP38...
       RM Italy HLA150V PLUS HF LINEAR AMPLIFIER.
                               YAESU FT-817 FOR Mobile use with the linear amp above.
                               Kenwood/Trio TR-751E 2m Multimode.
                      Latest additions to the Radio Shack From Yaesu FTM-350 MultiBand
                                                                  Yaesu FTM-400
                                                      Yaesu FT-1D Fusion Handset.
My Handsets from Left to Right:
Kenwood TH-F7. Baofeng UV-5R. Retevis DMR. Yaesu FT1D C4FM (Fusion) Alinco Tri-Band 2m/70cms/23cms. Icom ID-51 D-Star.
My New Setup for DMR/DStar/Fusion 
consists of a DVMega Single band RPI Shield, a BlueStack Board for Bluetooth operation, an android tablet PC for to run the BlueSpot Software Program, all powered by a remote 5v battery pack
with thanks to www.pa7lim.nl/bluespot and www.dvmega.auria.nl and www.dvmega.co.uk
BlueSpot Software controlling my station.
DVMega single band rpi shield connected to the BlueStack Board.
complete DMR/Dstar Station.
all details and equipment can be purchased at www.dvmega.co.uk or above websites.
My Home constructed SDR Receiver 0.5 khz- 2.2 ghz with touch screen control.
My 23cms transvertor and Yaesu ft-290r to drive it
 Another Home Constructed 23cms Transverter
                                            Front
                                         Rear.                      
my home constructed 150 watt amplifier for 23 cms.
my other home constructed 23cms 250+ watt amplifier for 23cms.
New to the shack is a Yaesu 2m 65 watt fusion c4fm/fm mobile transceiver....
Also an Anytone 4m FM 50 watt mobile transceiver.....
                                                     THE INERNATIONAL SPACE STATION.
 A Copy of My QSL Card is available to Download.
(right click and save picture as)   
THIS IS MY NEAREST CITY, NEWCASTLE UPON TYNE......
SHOWING THE.
MILLENIUM BRIDGE, SAGE BUILDING AND QUAY SIDE, NEWCASTLE UPON TYNE UK.
THE RIVER TYNE BY NIGHT TIME....
The Metro Centre is Europe's biggest "indoor" Air Conditioned Shopping Centre
The "Angel of the North" Landmark just south of my QTH.
                        http://www.angelofthenorth.org.uk/
The Local Football Team (Newcastle United) Supporters put this football strip on the angel. it was quickly removed by the Police.           
                                      SUMMER AND WINTER IN THE UK.      
         A Thunder Storm over my QTH.
AUTOMATIC UPLOAD OF LOGBOOK COURTESY OF:
               My latest Award Certificates.
                      Russian Awards
                      Croation Awards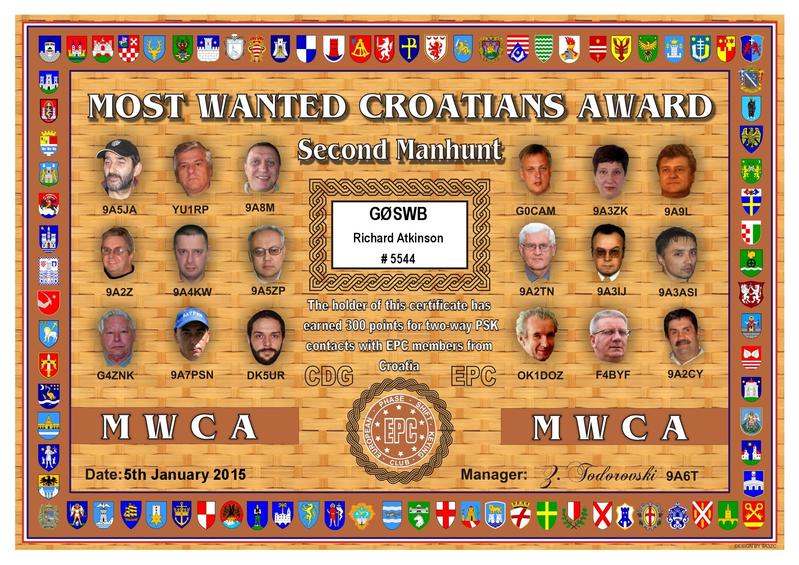 Italian Awards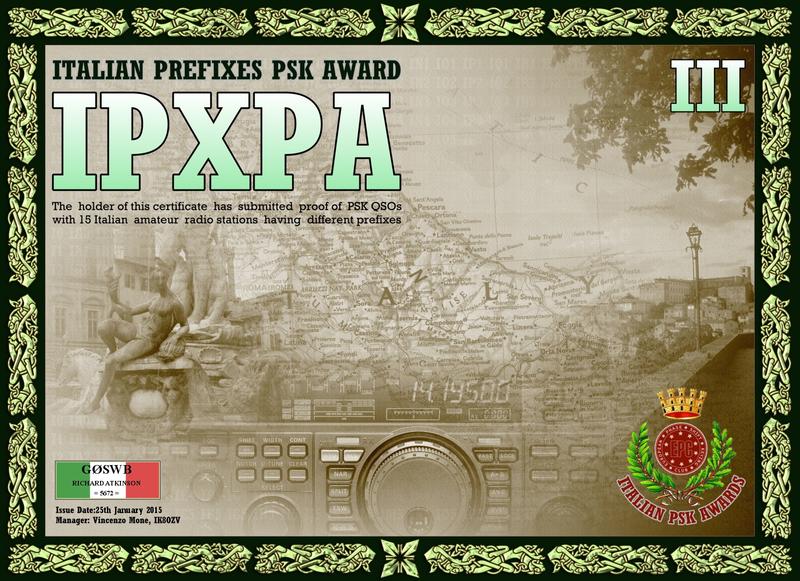 Czech Awards            Portuguese Awards 
                   Belgium Awards
                  European Awards
             Maidenhead Square Awards
                       Continents Award
  African Award           Ukraine  Award
              Misc Awards
The Real SHORT WAVE BAND.....
      73 from Richard G0SWB.......
AUTOMATIC UPLOAD OF LOGBOOK COURTESY OF:
WHILE YOUR VISITING MY PAGE, PLEASE ADD YOUR COUNTRY'S FLAG AND YOUR LOCATION ONTO MY MAPS.
Please if you have any Remarks or messages please use my Web Contacts Log at the top of my Page.
If your thinking of visiting the North East of England and Scottish Boarders Region,
Please contact me and I would be pleased to meet you and show you the main sites in the Area,
Nearest Airport: Newcastle International Airport, EGNT
Train Station: Newcastle Central Station.
MANY THANKS FROM YOUR RADIO FRIEND RICHARD - G0SWB. 
Large Visitor Ma
p