QSL Policy:
I don't answer for 'every day' FM / D-Star / DMR VHF / UHF QSO and for QSL directed to other call than mine; I'm not QSL Manager for anyone.
I upload regularly after every activity my QSOs to LoTW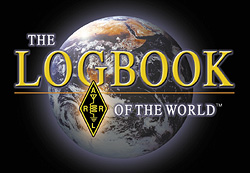 and 1 / 2 times a year to eQSL.
I answer also to all QSL received via Bureau every 2/3 months.
For DIRECT QSL: I need your QSL + SASE + 1 USD (Europe) or 2 USD (Outside Europe)
Europe: CHF 1.30 / ~Euro 1.70 / ~USD 1.15
Outside Europe: CHF 1.80 / ~Euro 2.40 / ~USD 1.60
QSL received Buro = Buro
QSL received Direct with SASE and USD/EUR = Direct.
QSL received Direct with SASE with IRC or without USD/EUR = Buro.
-> Click here to see my Online Log
-> Click here to see other photos
-> Click here to see all QSL cards received
HF (main / remote): IC-7100,  Amplifier SPE Expert 1K-FA, Antenna Windom 10-40m (december 2015), horizontal loop for 80m
HF (home): Icom IC-7800, Icom IC-756Pro
Others: Amplifier SPE Expert 1K-FA, Microham MK2R+, 2x MicroHam Station Master, MicroHam Double Ten Switch, 2x dunestar 600 (Multi Band Remote Switched Bandpass Filters), Voice Keyer MFJ 434, Yaesu G1000DXC, power supply etc.
Antenna: Force 12 C4S (10 - 40m), Windom home made (80m long) 10 - 160m 1 kw
Shack no more in service :-(
Handhelds: Kenwood TH-F7, Icom IC-92D (dstar), Hytera PD365 and PD782 (DMR)
Mobile: Kenwood TM-D710, Hytera PD785 (DMR), Motorola XPR4550 (DMR)
QSL Info: QSL via Bureau and LoTW (Logbook of The World). Direct: QSL with Green stamp(s) and a self-addressed envelope is recommended; IRCs are not more valid in my PostOffice. eQSL is supported but I prefer QSL Cards.
Software: Swisslog (main log), N1MM (contest log), Hamradio Deluxe (Client / Server), MTTY, UI-View
Some Awards: DXCC Phone, WAC Phone, RTTY, CQ WW RTTY WPX Contest 2006 1st Switzerland SOLP, CQ WW RTTY DX Contest 2007 1st Switzerland SO 20m
-> Click here to view all my awards
Remote radio: Icom IC-7100 with remoterig (main), Icom IC-7756Pro via Icom RS-BA1 software, Microham for automatic band and antenna switching, rotator, etc
Operator: HB9OK, HB9VELO (2009), HB100FLP (2012), HB30OK (2013) (not QSL Manager!)
Other info, QSL list and much other on my website www.HB9ODP.ch.
See you soon on the air or in the contest 73!