Hello and welcome to my page!
I was born in 1965 and married and have a son. In 1998 I became a radio amateur and got callsign S56VDI. At the end of 2014 years I got the call sign S55RD and began preparations to work on HF frequencies. In February 2015 I started to work on.
After two months of work on the band got the Award made all the continents, and after 4 months of work Award Grid2. Good for me! 

You can see me also to WSPR.
RIG: Kenwood TS-480SAT
Antenna: Sandpiper MV5+3
Soundcart: microHAM DIGI KEYER II
Work: FT8, JT65A, JT9 and BPSK
Member:
EPC#24910  EU.SI.PO
DMC#08095
BDM#5021
30MDG#7350
My logbook daily put on: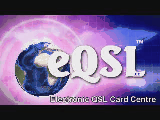 For direct QSL please don't send any Money or IRC's, i don't need your Money, it's a hobby not a business.

SWL cards are appreciated!
My wife Lidija, S56WLD and our dog Črta (Chrta)
My friend Franc, ZL1SLO and me                            5 W and 8324 km distance ( 1W = 1664,4 km )                                        5W and 15997 km distance ( 1W = 3199,4 km )