Hello and welcome to my page!
I was born in 1965 and married and have a son. In 1998 I became a radio amateur and got callsign S56VDI. At the end of 2014 years I got the call sign S55RD and began preparations to work on HF frequencies. In February 2015 I started to work on.
After two months of work on the band got the Award made all the continents, and after 4 months of work Award Grid2. Good for me! 

RIG: Kenwood TS-480SAT
Antenna: Sandpiper MV5+3
Soundcart: microHAM micro KEYER II
Work: WSPR, JT65A, FT8, JT9 and BPSK....Power: 5 - 25W
Member:
EPC#24910  EU.SI.PO
DMC#08095
BDM#5021
30MDG#7350
My logbook daily put on: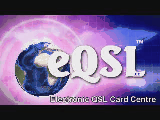 For direct QSL please don't send any Money or IRC's, i don't need your Money, it's a hobby not a business.

SWL cards are appreciated!
I am happy every QSO you get confirmed no matter what country is this QSO.
Greetings to all amateurs of the world's 73.
My wife Lidija, S56WLD and our dog Črta (Chrta)
My friend Franc, ZL1SLO and me                            5 W and 8324 km distance ( 1W = 1664,4 km )                                        5W and 15997 km distance ( 1W = 3199,4 km )